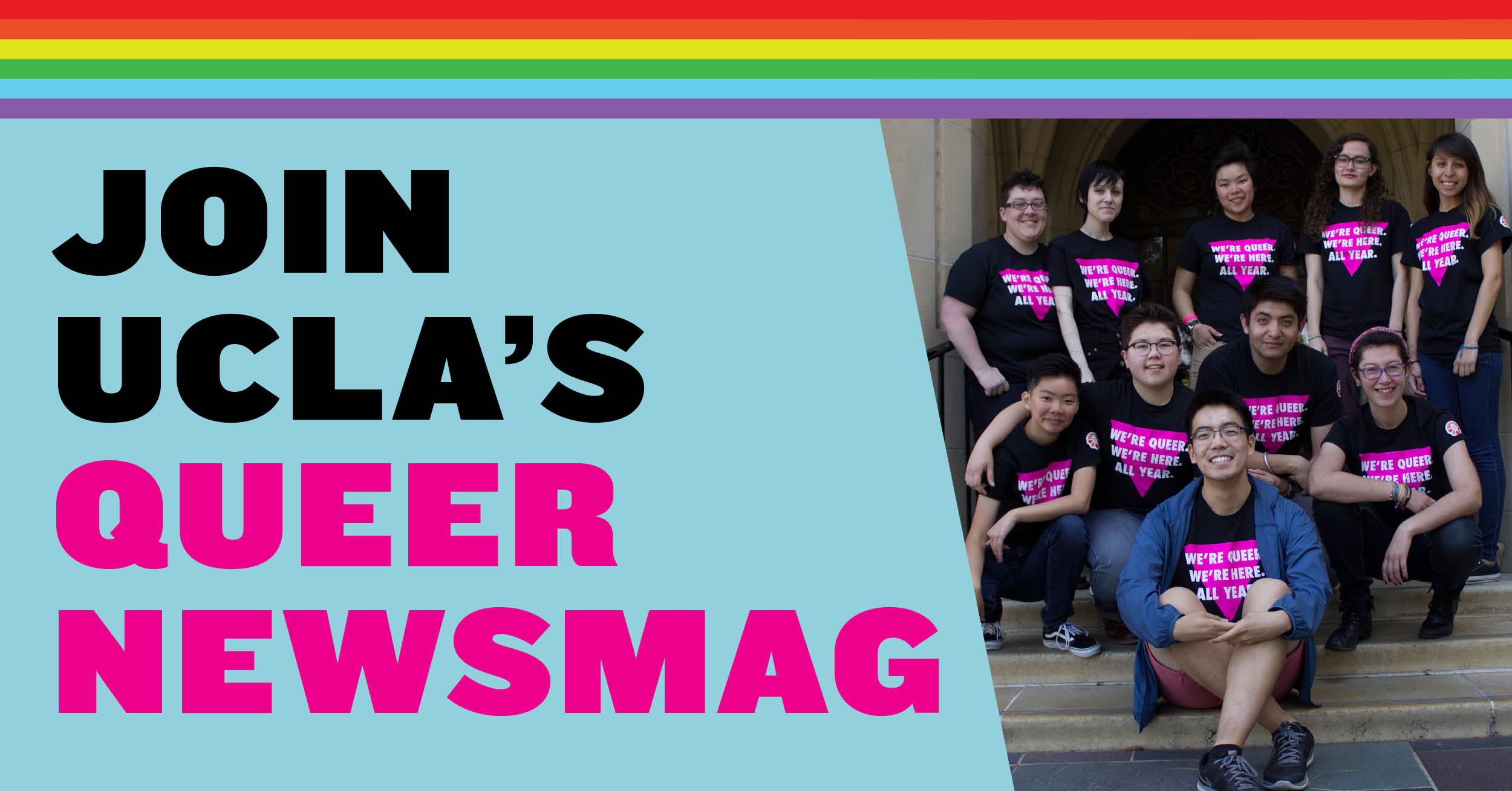 Past OutWrite staffers have gone on to do incredible things–professionally and personally, inside and outside of LGBTQ spaces. A few of them were happy to share the impact OutWrite had on them and provide a glimpse of how joining OutWrite could benefit YOUR college experience.
Click here to apply. The application deadline is October 5, 2016 at 11:59pm. If you miss the deadline, no problem! Just email [email protected] or [email protected].
Why Join OutWrite?
Friendship & Fun (aka New BFFs)
OutWrite provided the queer family I needed, and over the 4 years I was involved, I made some of my closest friends at UCLA. –Steph, Class of 2012
My best first-year memories are the ones with the OutWrite staff. They all helped me to be open and comfortable about my sexual identity. And I will always be very thankful for that. –Ale, Class of 2016
Working at OutWrite is where I truly connected with the LGBT community at UCLA and made some amazing friends. –Kaya, Class of 2010
Professional Skills (aka Get a great job after graduation)
Being in OutWrite was really fun, and my work there helped me get employed at an LGBT nonprofit after graduation. –April, Class of 2013
OutWrite offers a rare chance to be part of a close-knit group of LGBTQ friends, give back to the queer community through creative means, and develop skills that benefit you both in your classes and future career. I could not have gotten my awesome marketing job without my marketing experience at OutWrite and I definitely would have felt like I was missing an LGBTQ presence in my college life. –Austin, Class of 2013
I learned a lot about the industry of journalism and after graduating, I got a freelancing job with a national LGBT news organization! –Dan, Class of 2010
Personal Development (aka Become More Fabulous)
OutWrite is the singular organization through which I cultivated pride as a lesbian, a part of the greater queer community, and a spokesperson for queer individuals and issues ignored or misunderstood at UCLA. – Lorena, Class of 2011
In addition to the support and friendship, OutWrite provided me with a goal to work toward as part of a team, allowing me to channel my feelings of pride as well as my feelings of frustration at facing stigma and inequalities into a publication other queer students could benefit from. – Justin, Class of 2012
OutWrite gave me a great platform to broadcast my voice and push my thinking on queer issues. –Rich, Class of 2010
After having joined OutWrite, it's more clear to me that there are so many unique facets within the queer community that need to be explored. I feel like I've developed a stronger "writing voice" about LGBTQ issues because of OutWrite. –Lee, Class of 2013
As a recently out-and-proud gay man, being part of the OutWrite team was a chance to both learn and express. Being undocumented and Mexican I was also able to voice my own color and colors, out there for everyone to see in all their liberated glory. –Sergio, Class of 2012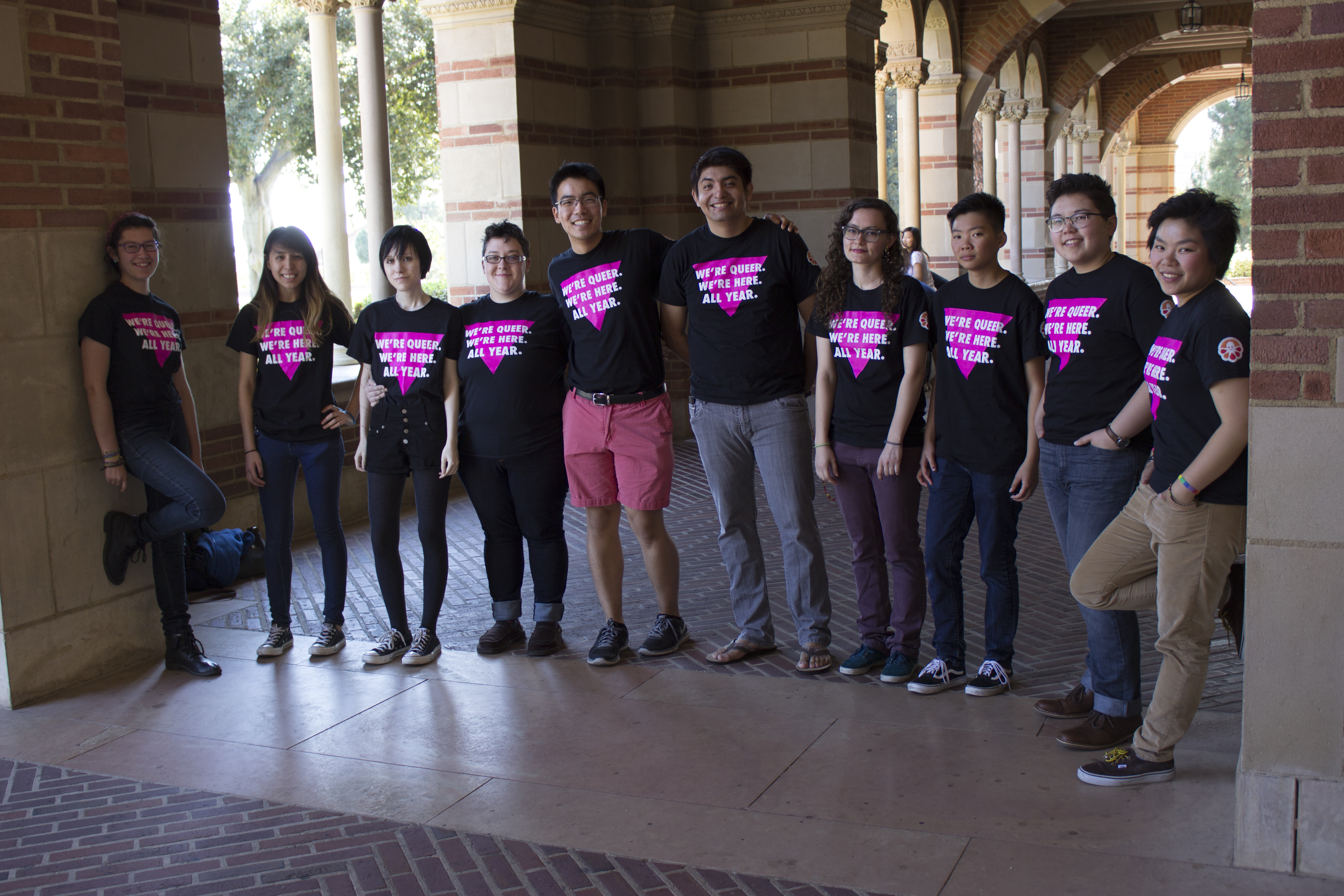 ---
Do you want to find out more about OutWrite and speak to staff? Come to our open house on Friday, September 25th at 6pm  or Thursday, October 1st at 7:30pm in Kerckhoff 118. Come for free pizza!
Applications are due Oct 5th, 2016 at 11:59pm. NO EXPERIENCE NECESSARY!
---