Image by Rommy Torrico
---
"What does your liberated world look like?" asked the man who stood before the microphone.
"IT LOOKED FUCKING QUEER," someone yelled back even more vivaciously. A roar of *snaps* ensued.
From February 4th to February 8th 2015, activists and queer folks from around the country gathered in Denver Colorado for the Creating Change Conference, the largest annual queer conference in the country hosted by the National LGBTQ Task Force. Activists and community members came together to discuss the state of the queer rights movement in the US in the context of other social movements. I was lucky enough to attend the week-long conference with fellow Bruins from the UCLA LGBT Center.
It's so fucking gratifying to tell our narratives here, not to educate, but to connect" commented one of the attendees of the racial justice institute, the first day of the conference. The first day's topic was how racial injustice intersects with the queer movement.
In a discussion group with two Ferguson protesters, one claimed that as she was being arrested by police during the protests, she was harshly handled with unnecessary physical force. White protesters, on the other hand, were 'escorted' nicely to the back of the paddywagon. My heart skipped a beat. Even though it wasn't surprising that there was white privilege in the judicial system, it was the first time that I was faced with meeting protesters on the front line. People of color do not hold the upper hand once they are apprehended by police. But let's be real, we never do.
People of color are forced to educate others of our experiences. It is so difficult for us to move past this 'education' discussion because straight, white, cisgendered, able people feel that it is their right for us to educate them. We are stuck in this constant cycle of education that we don't even get to anything constructive.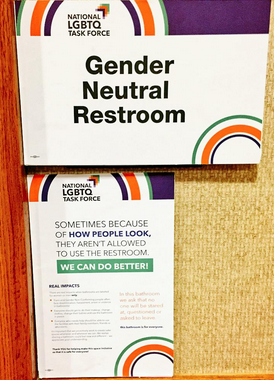 The Campus Pride day-long institute was the second day. It was a space for queer college campus leaders to come together to discuss how to improve the campus climate for queer students.
Compared to UCLA, the rest of the campuses were years behind us, so I honestly didn't take away much from the discussions. Furman University, a small Christian college in South Carolina, had been struggling to get administrators to provide housing for queer students. Our queer themed floor has been part of our housing here for a few years.
On that day, there weren't many people of color present. In a seemingly liberated space like this, there were still barriers of privilege. We worked in groups to better understand how as student activists, we can do more on our campuses to invigorate others to fight for what we believed in.
"What do you do as part of your self-care routine? asked the facilitator for the Campus Pride institute.
"Vigorous sex twice a week," yelled out a kid from a school down south. After giggles, laughs, and snaps, we continued our talks.
"If there are people trying to pass legislation against your being, " said one student, "then they're fucking scared of you."
For the rest of the conference, I attended really interesting and amazing workshops where I heard narratives, that were, although personal to the individual, part of a greater collectivity of experiences.
Kink and the Isms was a workshop that looked at how systemic discrimination exists in spaces that practice kink. Kink spaces are predominantly occupied by wealthy white people with disposable income; kink is not accessible to people outside of that social group. Even marginalized groups still remain oppressed and misrepresented in these 'liberating' spaces.
The most memorable experience was during the #TransLivesMatter/#BlackLivesMatter protest at the opening general meeting. As one of the board members of the taskforce was about to speak, a megaphone roared out "TRANS LIVES MATTER and BLACKLIVES MATTER!" A hundred people started flooding into the conference room, holding posters with Jessica Hernandez's face on them.
Hernandez was a 17-year old queer woman of color killed by the Denver police a week earlier before the conference.
Her death sparked national attention to the the fact that queer people of color are losing their lives to police brutality and institutional racism.
I had never been part of a protest and being part of that energy allowed me to see the importance of the work and goals of the people at Creating Change.
Patrisse Cullors, Opal Tometi, and Alicia Garza were the women who started the #BlackLivesMatter campaign; they spoke about their cause and why it matters. After this protest, the Denver police chief and mayor decided they were no longer going to take the stage to speak. I appreciated Creating Change and the people who were part of it. It is exhausting to be working for a just society when everything is going against you. Thank you Creating Change. Keep on fighting the good fight.
On the last night, I happened to stumble by The ASS: Art Studio Space. I found myself in the queerest art gallery ever, filled with art made by the attendees of the conference.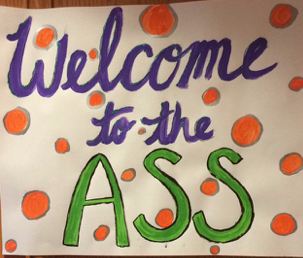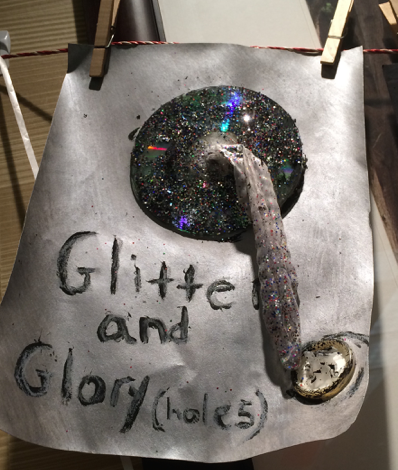 After an intense week of Queer Activism and workshops, I was absolutely pooped. All I got at Creating Change was a pile of condoms, enough lube to last a few months, an official queer pin from the queer headquarters of America, and one of the most eye-opening experiences of my life.
Thank you Creating Change 2015.
PS: Before I went to bed that night, my friend Jack and I laughed at my comment about how Grindr must be going off the charts in Denver right now; the servers probably can't handle how many queers are in the city.
PPS: I've never eaten this much Vegan food in my life. I was definitely in the company of queers.