Photo by Emmet Abrams
---
Queer Next Up is a series originally posted to our Instagram. We feature smaller queer artists who we think deserve your love, support, and dedication.
Emmet Abrams (he/they) is a transmasculine writer, animator, and self described "professional jester" based in Los Angeles. He is currently working on his senior thesis projects at the UCLA School of Film and Television as well as "THE TRADER: A TIME TRAVELING TRANS ADVENTURE," a graphic novel set for release by Ulysses Press in late 2023/early 2024. You can keep up with more of his creative havoc on his nylonbandit account.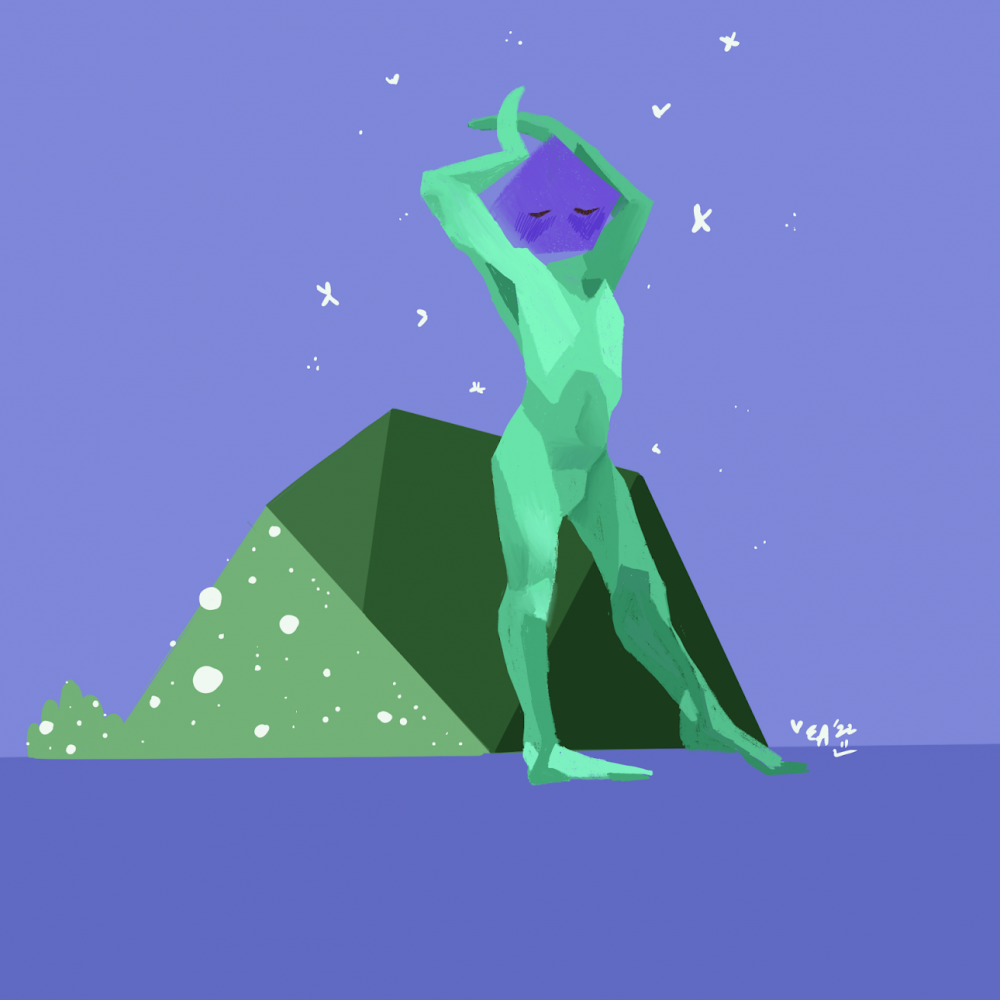 What is your earliest memory of wanting to be an artist?
It's pretty difficult to pinpoint my interest in art in general, but I remember that seeing "Ratatouille" at seven years old made me want to pursue animation as a career. That's been a part of me ever since.
Why do you create art?
I can't not draw. If you've ever seen me on campus, I don't think there's ever been a class where I'm not drawing in the margins. So for me, its less of a why, but an extension of myself; something as central to living as breathing or eating. The same goes for the writing side of me.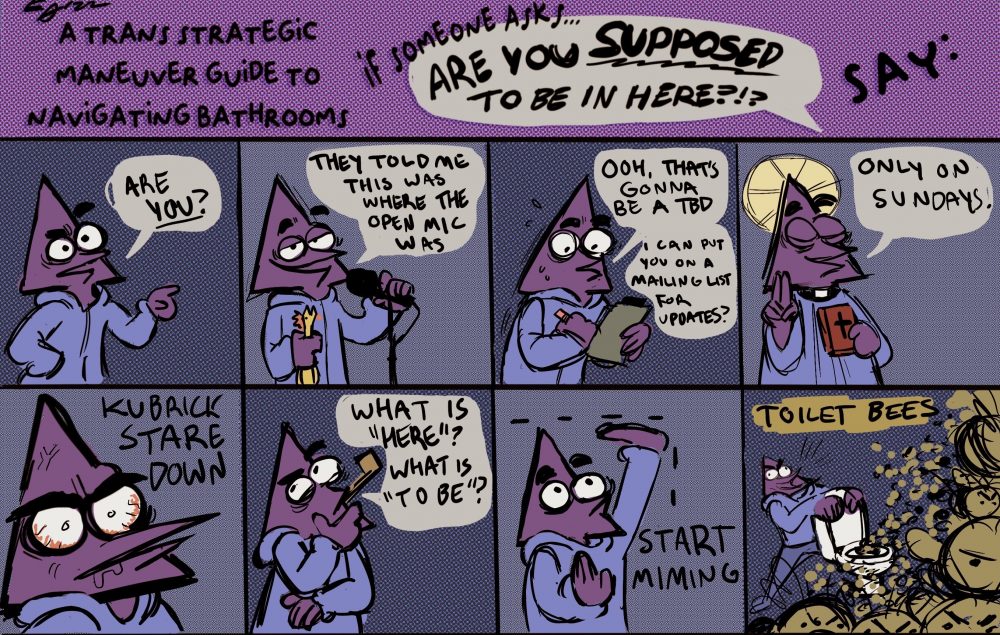 What does your work mean to you?
It's always been my way of communicating. I see things in pictures and bits of phrases, and the challenge for me is to string those things together into a kind of harmony. To bring joy and connection to others with that is the greatest reward for me.
What have you learned about yourself though the artistic process?
I like drawing clowns a lot. Also, a lot of my ideas come to me in my dreams. I'm still investigating if there's a connection between the two.
What are you most proud of?
Getting a publishing deal at Ulysses for "THE TRADER."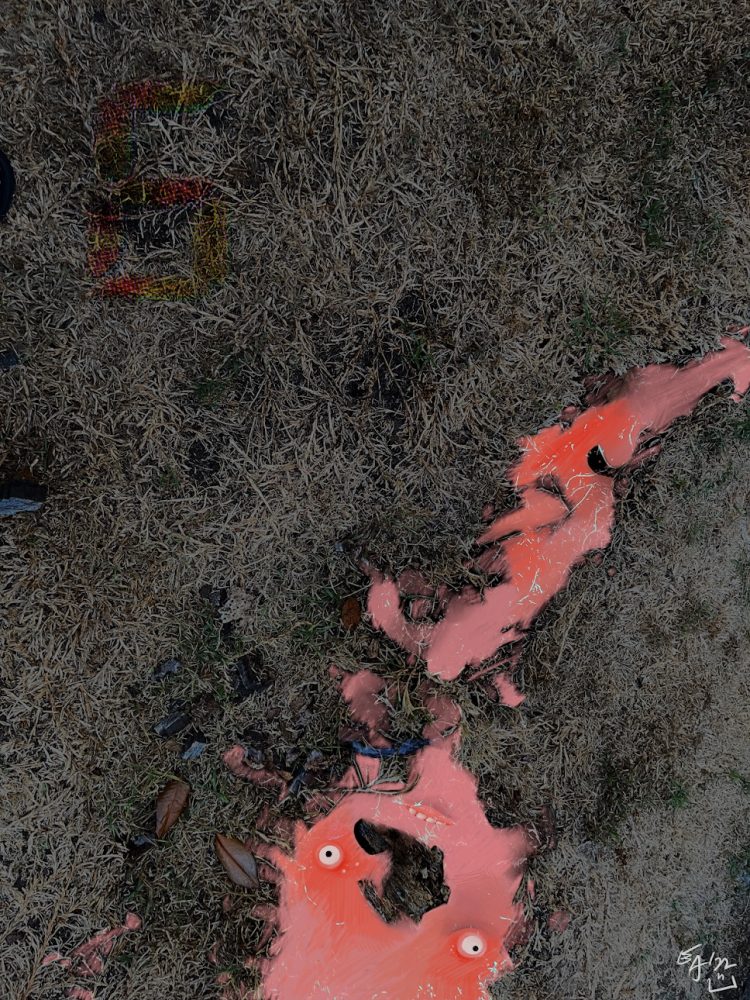 What advice would you give to your younger self?
Love yourself, create unapologetically, and be open to learning new things. Also, the secret ingredient on the local deli fries is Lawry's seasoning salt!! Go get some!!
Can you give us a sneak peek of what's to come?
I'm working on a short for my Animation concentration about the Starships on campus that I think people here will really like, which will be showing at the Undergraduate Film Showcase in Spring 2023. And as I mentioned before, I also have a graphic novel that I'll be publishing in the near future called "THE TRADER," which is about a trans person from medieval times named Hartmut who is sent on an adventure to the modern day.
Follow him on Instagram (@nylonbandit) and check out their work on their website!