Photo by Daffne Cruz
---
Queer Next Up is a series originally posted to our Instagram. We feature smaller queer artists who we think deserve your love, support, and dedication.
Daffne Cruz (she/they) is an openly out queer high school administrator, photographer, model, Sharpe Stylist, and personal trainer. They advocate for authenticity in every capacity, and encourage others to be their true selves. She is multi-faceted and dedicated to help her community in every way possible.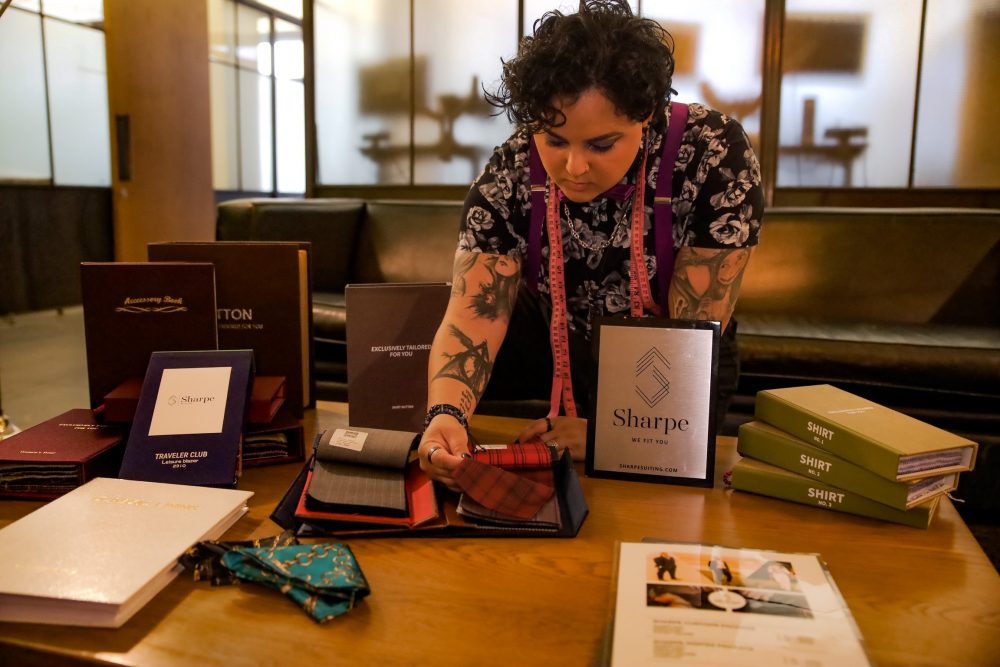 What is your earliest memory of wanting to be an artist?
I knew I wanted to model since I was five or six years old. I was a tomboy at the time and I ever seen anyone that looked like me until I was a teenager. Even so, the closest was Prince or Tilda Swinton. Even then, they didn't look like me. At a young age I knew I was a little different and just wanted to be able to help others that might have felt & looked different too.
Why do you create art?
It's self expression. To release. To give a piece of myself to the world.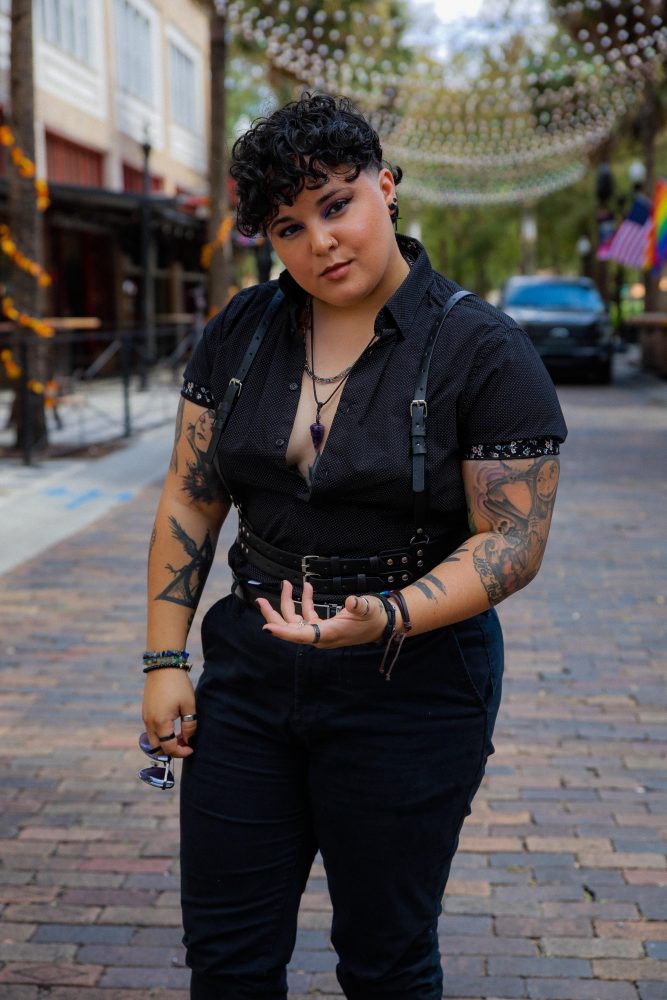 What have you learned about yourself though the artistic process?
I've learned to listen to the gut feeling. To listen to my instinct and not second guess it.
What advice would you give to your younger self?
It doesn't matter how others see you, it matters how you see yourself. Love yourself. Once you love yourself and you live in your truths, then you're truly free. You're never free if you depend on the approval of others. Authenticity OVER acceptance.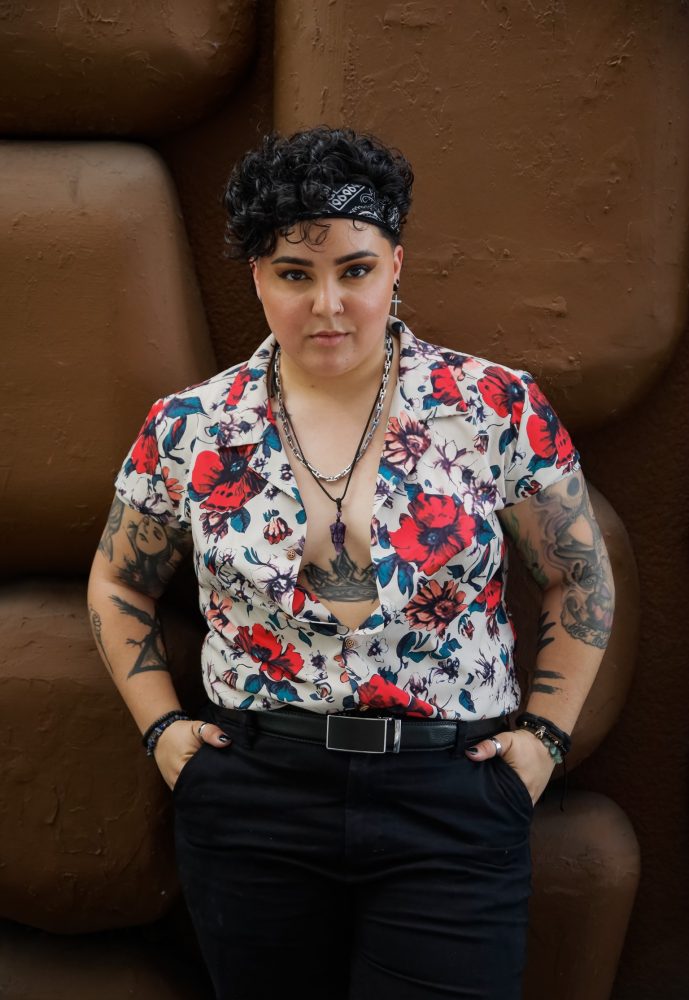 What does your work mean to you?
It means everything to me. Whether it's my modeling and working with The Androgynous Model to show others: yes a chunky, tatted, short, latinx can do it, so can you! Or my fitness company, AndroBuilt, where I can make fitness plans for those outside the binary. It's essential to provide my community with resources that are NEEDED. With being a SharpeStylist, it's important to guide others in creating their custom suit. Many individuals aren't confident in formal wear cause it isn't made for this. But with Sharpe, we fit you. We make everything custom to your body. These three things drive me because it's all done FROM the community FOR the community.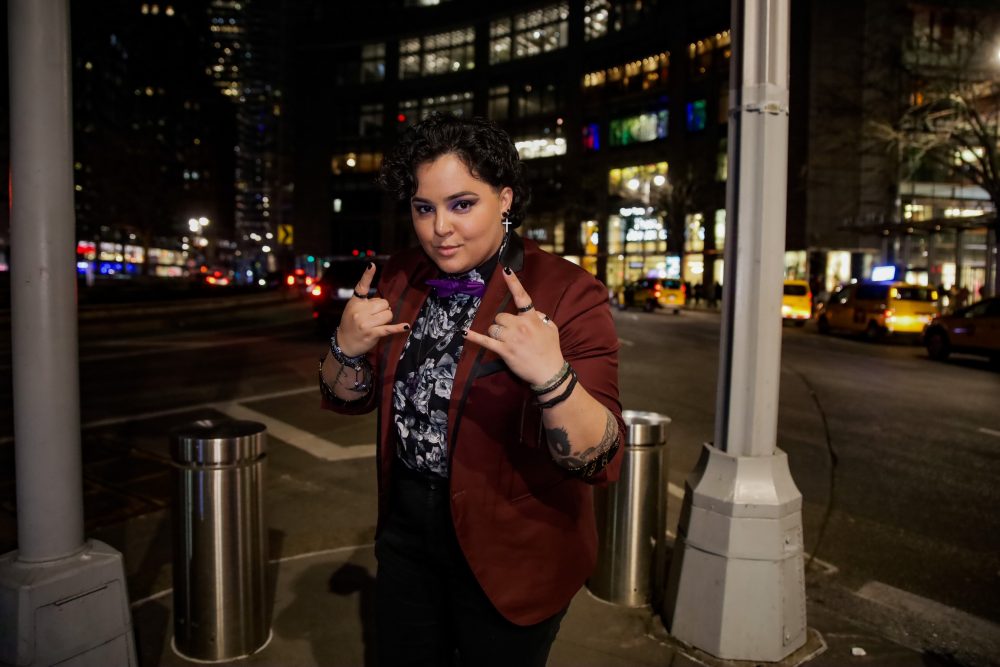 What are you most proud of?
I've been featured in TIME magazine for advocation for queer youth in battling the Dont Say Gay Bill in FL. I can share the link if interested. Also, despite having a rough upbringing when it came to my sexuality, I am successful and have conquered anything I put my effort toward. I didn't let the trauma that I endured as a teenager to affect my goals and aspirations. I am an openly out high school assistant principal who is also an androgynous model. I continue to advocate for authenticity and will ALWAYS push others to become their true selves.
Can you give us a sneak peek of what's to come?
You'll be seeing more of me. Keep an eye out. I've got big things planned.
Follow them on Instagram (@idaffne) and check out their many projects on their Linktree.