In the inspiring, heart-warming film The Bucket List—which also happens to be a film I adore—one of the main characters, Carter Chambers, asks the essential question, "Have you found joy in your life? Has your life brought joy to others?" As you ponder this question, I want you to think about what it is that brings you joy, and while you reflect on this, I will share a brief snippet with you about what it is that truly brings joy into my life, and hopefully yours as well.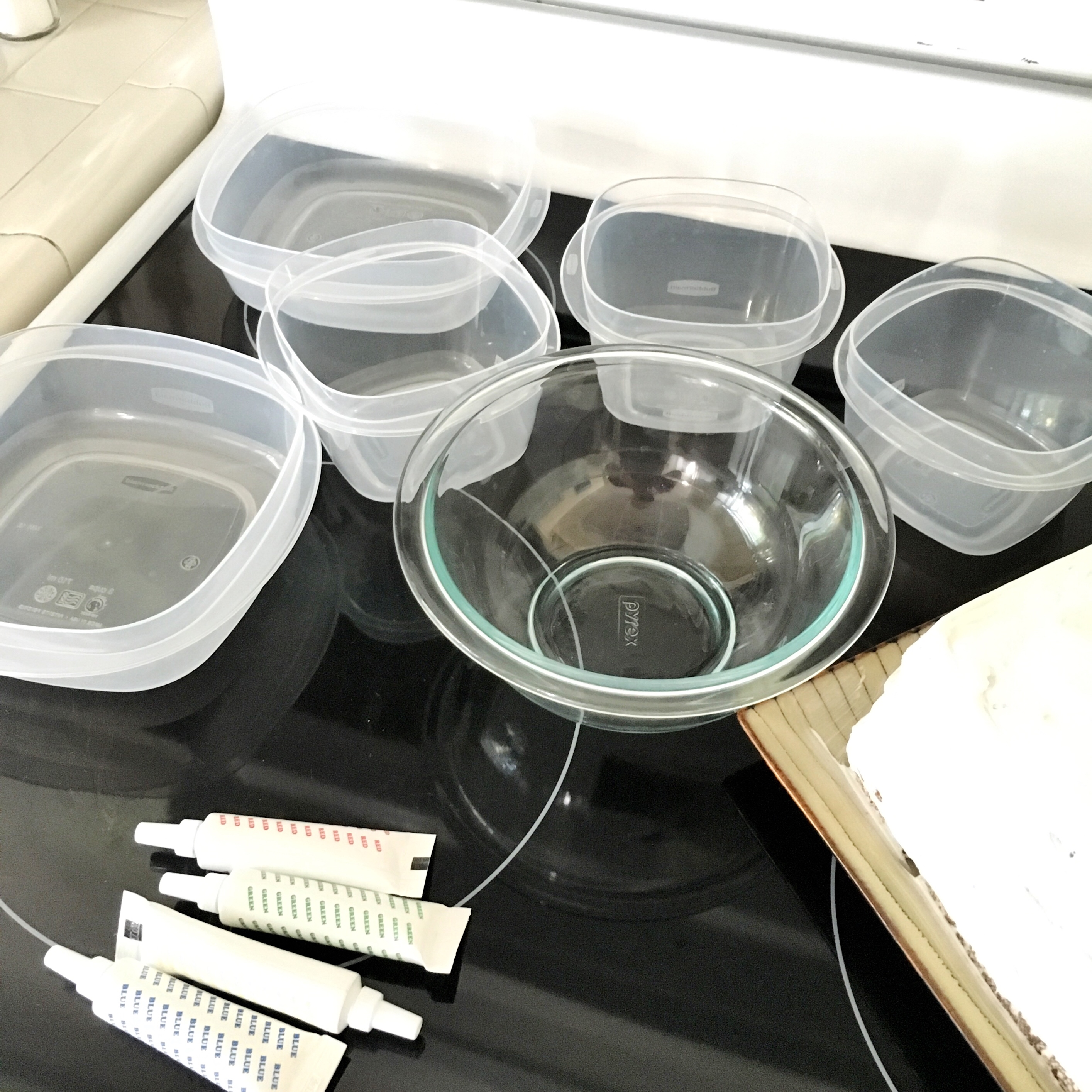 Tools of the trade.
Whether a passion for cooking runs through your veins, or preparing food is simply a mundane task you are obligated to carry-out for your family, its effects on life as we know it are unequivocal. Growing up as a gay youngster who loved to spend hours on end watching Giada De Laurentiis' Everyday Italian, my eyes grew wide with every opportunity to observe the inner workings of the kitchen. The first time I was given the task of kneading an overloaded slab of meatloaf, I swear to you, it was a sincerely magical moment—especially for a boy who had only previously sat on the countertop as an observer. Even today, I am astounded and puzzled by the mere entrancement food has placed me under; a food spell nonetheless. No matter how much time I spend reflecting on the relationship I hold with cooking, I am still unable to pinpoint exactly what compels me to pick up a dessert recipe and want to bake it.
Now, you may have heard the stereotype that gays love the arts, which is not entirely false in my case. In particular, working as a chef or home cook in a kitchen demonstrates one's proficiency in the culinary arts. In truth, every person has the capacity to pick up ingredients and "cook" with them; however, it stands to reason that fewer people can take those ingredients and actually create something magnificent.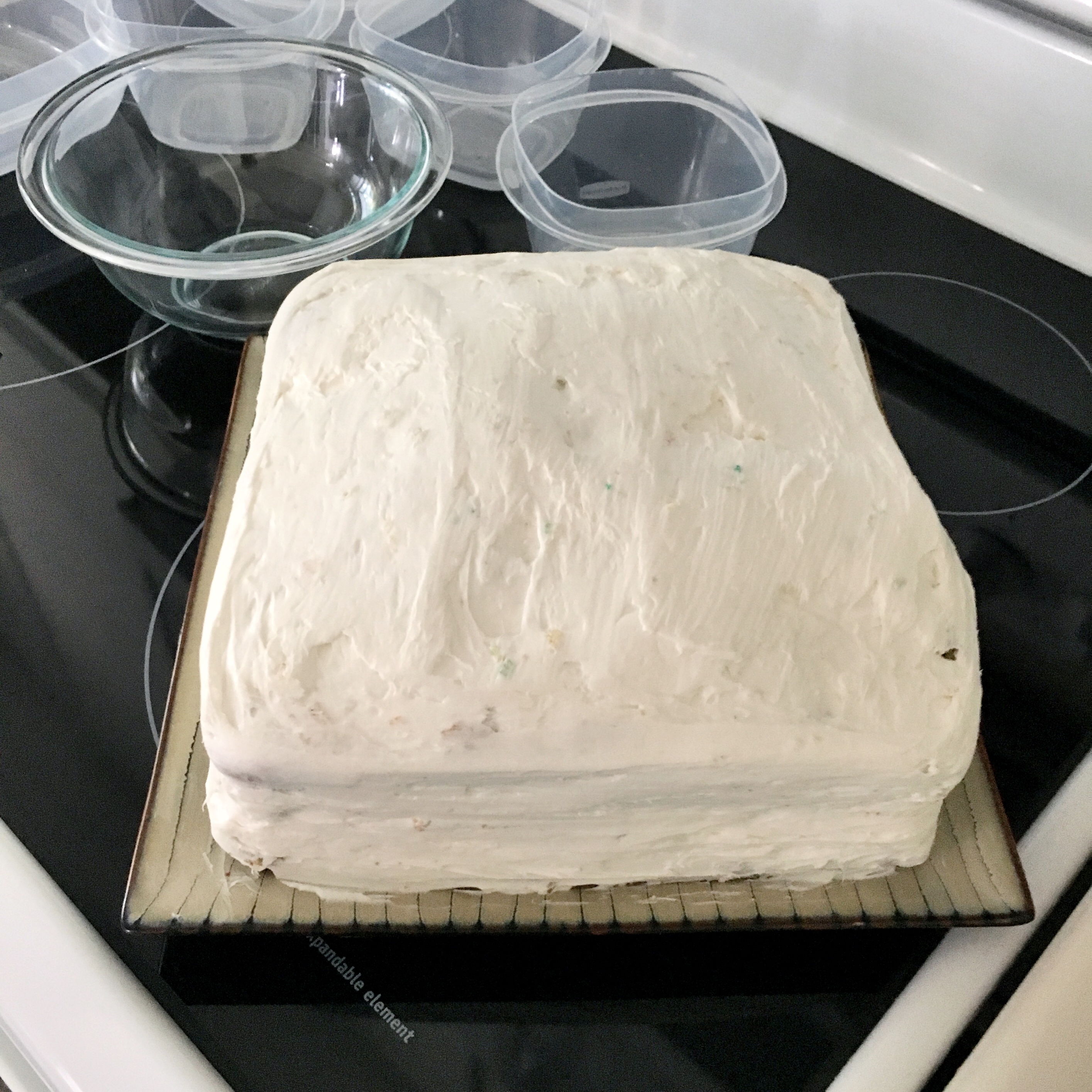 A blank canvas is an inspiration in any medium.
Cooking is a gorgeous art form that not only requires a sensitive palate, but also a reasonable amount of finesse. Finesse in that one must strive to display a delicate balance of flavor within the food, as well as throughout the visual experience portrayed to any one who might eat a chef's creations. At this point, you may be asking yourself, "So, what does a sensitive palate and bold flavor integration have to do with your joys in life, or why do these factors contribute to the basis of your big gay kitchen?" Well, my friends, I will tell you exactly how.
In a recent story titled "The Joy of Gay Cooking," author and private chef Daniel Isengart expresses his love affair with food—not dissimilar from my own relationship with food, I might add—and the way in which there is a "gay approach to cooking, that is rooted in our gay identity". When I first read his notion that cooking can provide insight into understanding a link between food and gay identity, I must admit that I did not understand what he had meant. I was confused as to whether or not he was declaring the existence of "gay foods and recipes".
After further analysis, the basis of my understanding is this: life as a gay person is, in many respects, eccentric and full of life, fun, mystery, pleasure, and flavor. These are all characteristics that can transform a meal into something enjoyable and fulfilling. Specifically, I think Isengart sought to convey that cooking has no limitations and no rules. Furthermore, being in your own "big gay kitchen" presents "just pure, blissful fun, spiced with a healthy pinch of self-mockery and irony" (Isengart). And that, folks, is what I believe to be "my big gay kitchen"—a place to bring a little bit of life and spice into everyone's hearts. We all need to eat, so why not eat in good company?
Melted Rainbow Cake Recipe, courtesy of Tablspoon.com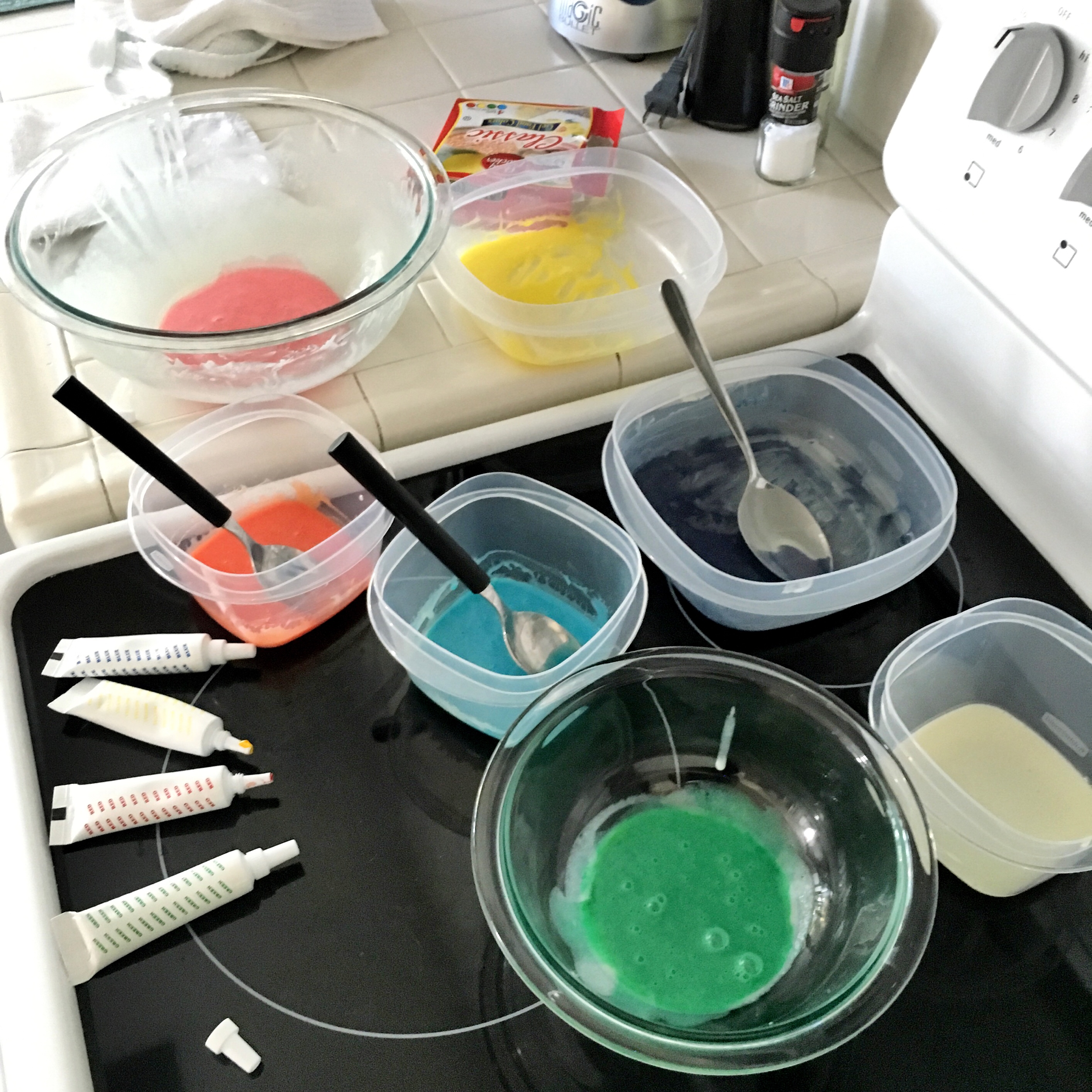 Mixing the rainbow!
With four beautiful, luscious layers of vanilla, rainbow chip cake, this masterpiece of a cake is full of life and vibrancy. Atop the heavenly mound of frosting sits gorgeous layers of rainbow colored, white chocolate ganache that mimicks the movement of flowing waters. Once you cut into this cake, your mouth will be wild with excitement, and your taste buds will thank you. If you are seeking a little joy in your life, look no further, because I can assure you that this cake will bring a smile to your face and satisfaction to your tummy.
Ingredients:
2 Betty Crocker SuperMoist Party Rainbow Chip cake mix
Eggs, water, and oil called for on cake mix
4 tubs Betty Crocker Whipped white frosting
5 ounces white chocolate, or bright white or super white confectionary coating, finely chopped
1/3 cup heavy whipping cream
2 tablespoons corn syrup
Candy food coloring – purple, blue, green, yellow, orange, red & pink
For full recipe directions, please see Tablespoon.com. http://www.tablespoon.com/recipes/melted-rainbow-cake/9150c1ed-296b-44c1-b181-071f63d5b529/