Graphic by Christopher Ikonomou (Xe/He)
---
Welcome back to Coming Out(Write): Our Stories, a social media series started in 2021. This series occurs annually during the week following National Coming Out Day (October 11th), exploring our staff's experiences with and opinions on coming out.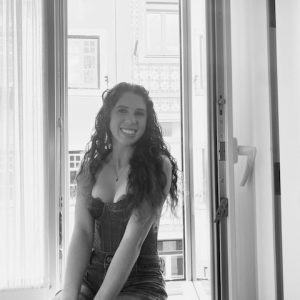 Taylor Kunin-Ur (She/They) | Writing Intern
Coming out for me was different from many of the other queer experiences and stories I have heard. I was raised in a household by two moms, where the idea of "straight" wasn't even allowed in our vocabulary. I remember sitting in the backseat driving with my friend and my moms to a sleepover while my friend gave my mom directions. My friend told my mom to "Go straight!" repeatedly, to which she replied "We don't go straight in this family." Overall my upbringing was always unapologetically, irrevocably queer. I knew from the age of 7 that I had an affinity toward both boys and girls.
The first girl I had a crush on was my best friend, however she did not take too kindly to my affections toward her. I never had a "coming out" moment like so many others because being queer was so normalized to me. If I had to pinpoint a single moment where I "came out" to my family I think it would have to be when I was reading the Percy Jackson books. I was around 11 years old and I came into the kitchen while my moms were making dinner. I told them that all my friends thought Percy (the male lead character) was "so cute" and they all had crushes on him, but I thought Annabeth was beautiful and strong, and to quote myself "wayyyyyyyyyyyyyyy cuter."
For a long time I considered myself as bisexual, but the label never truly fit me in a way that felt entirely comfortable. It was always just easier to say "I'm bisexual" than to explain that my attraction to people had nothing to do with gender, or sexual orientation, or even outward appearance. I have always been attracted to people for who they are, not what they are. Finally in my senior year of high school I met a girl who was pansexual. She explained to me in simple terms that "There are just too many beautiful people in this world to limit myself." When we talked further she explained to me the basics of what being pansexual meant to her, and every word from her mouth resonated with me. From then on I have used the pansexual label as a way to describe my sexuality.
I hope there is a time in the future where "coming out" will not be seen as an event or something that people may fear doing. Heterosexual cisgender people never have to "come out" as straight or try to explain to their family and friends why they want to stay the gender that matches their biological sex. My hope for the queer community is that some day coming out will be as easy as saying "Wow I would love to date that girl." or "My biological sex does not fit or determine who I am." Every sexual orientation or gender identity is valid and NORMAL. We are all just people, and it would be a wonderful world if that was all we chose to see.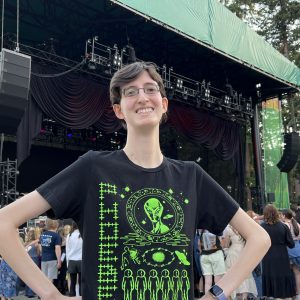 Christopher Ikonomou (Xe/He) | Editor-in-Chief
I don't really have a coming out story. My parents found out about my non-straight sexuality in middle school and my non-cis identity in high school within weeks of figuring it out myself. I still remember crying to my mother because she'd found my binder and I didn't know how to explain that I was a boy, and those inevitable tough few months of emotional processing that I was fundamentally different than so many others around me and that it's gonna make life just that much harder (a familiar feeling, since I've been visibly chronically ill my whole life). But I am one of the lucky ones.
Five years later, my mum and dad wear pride phone cases from a collection I got to design as a proudly out trans artist and advocate. My sisters say "it's your colors!" whenever they see pink and blue. My mother tells me we'll have to find me a "no romance" person whenever the topic of relationships come up, and we happily headcanon one of our favorite TV characters as aromantic. Best of all, I have the privilege to live as my authentic self at home, at school, and at work. Some days I look back and regret how my "founding out" (so to speak) happened with my family, but with how it's turned out, maybe it wasn't so bad after all.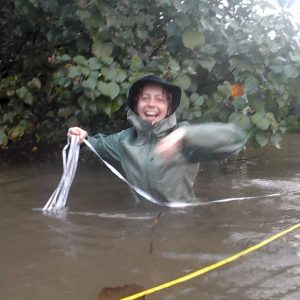 Zoë Collins (She/Her) | Managing Editor
Since last year's National Coming Out Day, I've realized how simultaneously meaningful and meaningless coming out is. When I've come out to some of my more STEM-oriented peers, I've noticed that I'll start to be seen not as a scientist but as a lesbian, so oftentimes I'll stay in that limbo of not-closeted-but-not-quite-out. In contrast, the feeling of colleagues, peers, or family casually outing you because you're "already out" feels like being robbed of something critical. Walking that line reminds me that coming out is a choice we still have to make every day, even though maybe it shouldn't be.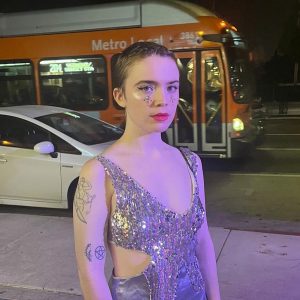 Layla Knowles (She/They) | Writing Intern
I came out in an act of self-recognition. Queer representation in media evokes a sense of belonging, and I came out to communicate this to those who I trusted. Being a personal action, it disconcerts me when publications call it 'coming out' when a public figure says that they identify as queer. Our heteronormative society contradicts the point of coming out by both making it a spectacle, and misusing the phrase.
As an out and proud lesbian, I struggle with how I tell cisgender, heterosexual people I'm lesbian. Will their perception of me change from its default setting? Will they perceive it as my coming out? My concern lies not in their view of myself, but how I as a queer person influence our heteronormative society's perception of homosexuality as 'other'. Coming out belongs to the queer community; the idea that coming out is necessary, belongs to heteronormative society. Neither the first nor the fiftieth declaration of queer identity is inherently a 'coming out.' The closet is metaphorical. We've been here.
Member of OutWrite
I think that coming out is a little overrated and that the narrative of a queer person always eventually coming out can be harmful. This summer, my sibling told me that I wouldn't be able to 'hide forever' because one day I would need to tell my parents that I'm queer and when I told her I never plan on officially coming out to my parents, she was surprised and also confused because she'd never realized that was an option for a queer person.
Of course, not all queer people have the ability to not come out and being seen as queer can be a part of someone's queer journey, which is all very valid. However, I think the way coming out is framed as a part of every queer person's journey is not the move and can cause people to come out before they're ready or in an unsafe environment because they think they need to in order to be a real gay. You're valid and your queerness is valid, even if you never tell anyone and live stealth forever!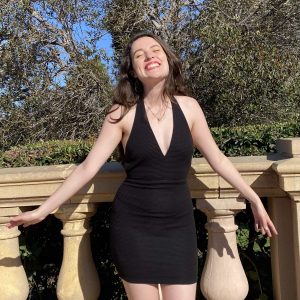 Jennifer Collier (She/They) | Copy Editor / Layout / Writer
I first learned what the word 'gay' meant when I was eight and watching Legally Blonde with my mom (if you've seen the movie, you know where this came up). I asked her what she thought of it, and I vividly remember what she said: "I think that there's so little love in the world nowadays, any way you can find it should be treasured, and any person you find it in should be treasured."
I knew I was queer when I was 13, but I didn't really figure out I was pan until I was 16. I had a HUGE crush on someone who I had assumed was male-identifying, and when I realized they were female-identifying and my feelings only grew, I realized that for me, attraction was never really based on gender, and the ambiguity of what I felt scared me. So, I buried those feelings for years because I couldn't ever pinpoint exactly what label I fell under, until I learned what 'pansexual' meant at a sleepover.
I never really experienced direct hate or homophobia growing up, but I vividly remember how the topic of my sexuality caused discomfort. Not everyone fully believed me when I came out, and when I publicly dated a girl for the first time, there was never hatred that I heard but our relationship became a sort of spectacle. There were even one or two times where as much as I hated it, a small part of me suspected that maybe if I was straight, or back in the closet, life would be more comfortable, more safe. But the older I got, and the more beautiful, talented, phenomenal queer people I met, the more I appreciated my sexuality and how it fits snugly into who I am as a person; even if it is less safe and less comfortable, I treasure the love that I can give, and the love I can receive.
Check out the Instagram series here.