Illustrations by ggggrimes
---
Queer Next Up is a new series originally posted to our Instagram. We will be featuring smaller queer artists who we think deserve your love, support, and dedication.
ggggrimes (they/he/she) is a Black non-binary artist from the Bronx, NY. Their work portrays queer people of color living beautiful, colorful, and honest lives, with a focus on trans people.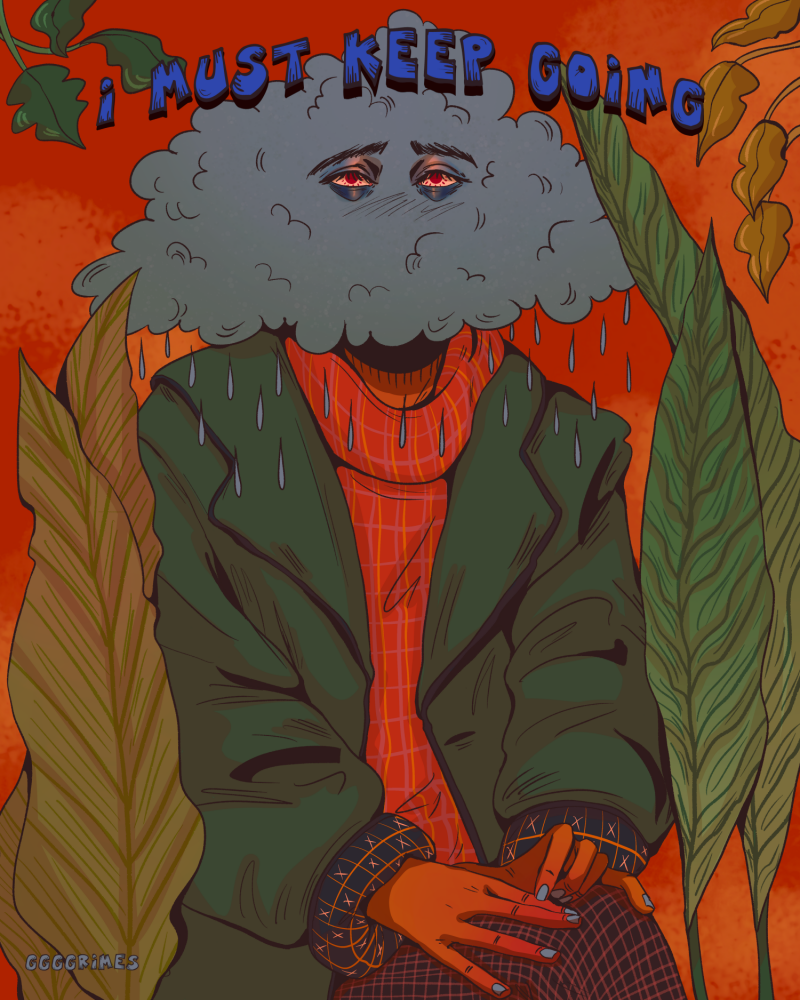 What advice would you give to your younger self?
I would tell my younger self not to keep giving up on artwork. I would stop creating for weeks to years when I was growing up. As an adult, art became my greatest outlet and the foundation for my being. To my younger self, art is your friend, and the longest love of your life. Give yourself a chance to find meaning through creation.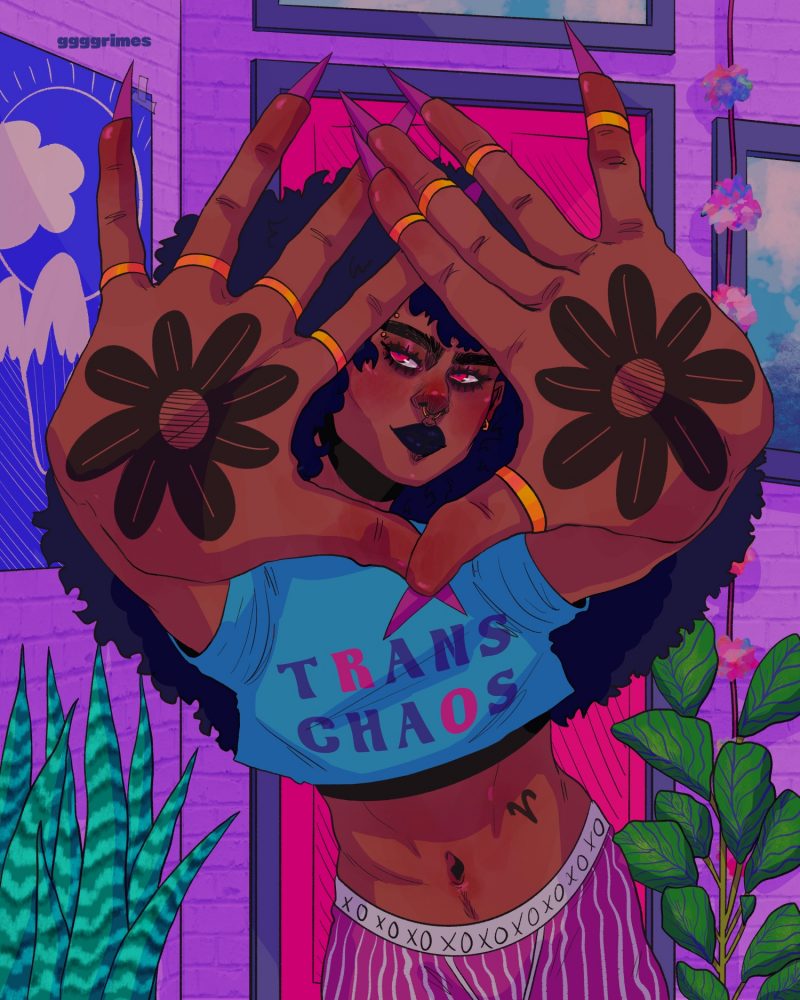 Why do you create art?
I create because I believe that I was put on this planet to create. I create because my ancestors passed down their gifts of storytelling to me. I create because I was lucky enough to have a supportive family who, even in the middle of homelessness, allowed me to pursue a field that so many perceive as frivolous and a waste of time. I create because it makes me happy and feel whole in my life.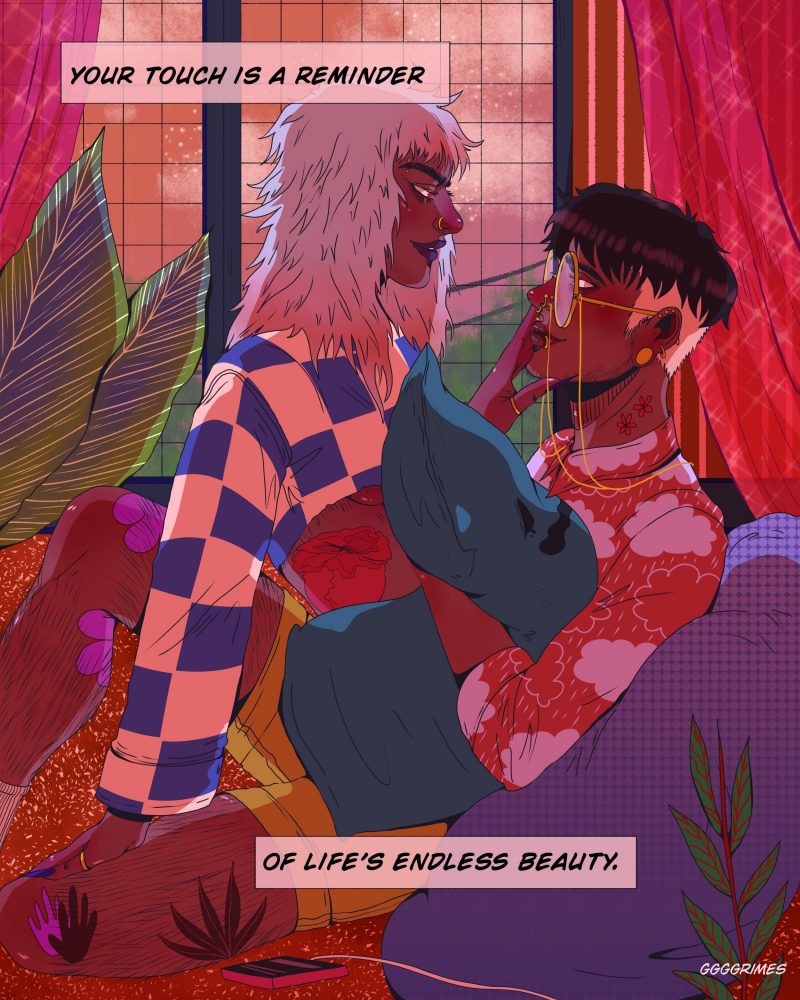 What have you learned about yourself though the artistic process?
I've learned about my sexuality, my gender, and my morals. No joke, before I became a freelance artist I wasn't fully out as non-binary, I identified as bisexual and heteroromantic. There's nothing wrong with not being ready, or identifying in that specific way, but it's not me! Art has provided a way for me to be myself unapologetically.
Follow them on Instagram and Twitter (@ggggrimes), shop their art on Redbubble, and check out their website!