Photo by Zar (The Pin Prick)
---
Queer Next Up is a series originally posted to our Instagram. We will be featuring smaller queer artists who we think deserve your love, support, and dedication.
Zar (he/him), from The Pin Prick, is an artist whose online shop features inclusive rainbow enamel pins and accessories. He uses it as a creative outlet to express himself individually and to connect to the wider LGBTQ+ community through his love for queer design and art.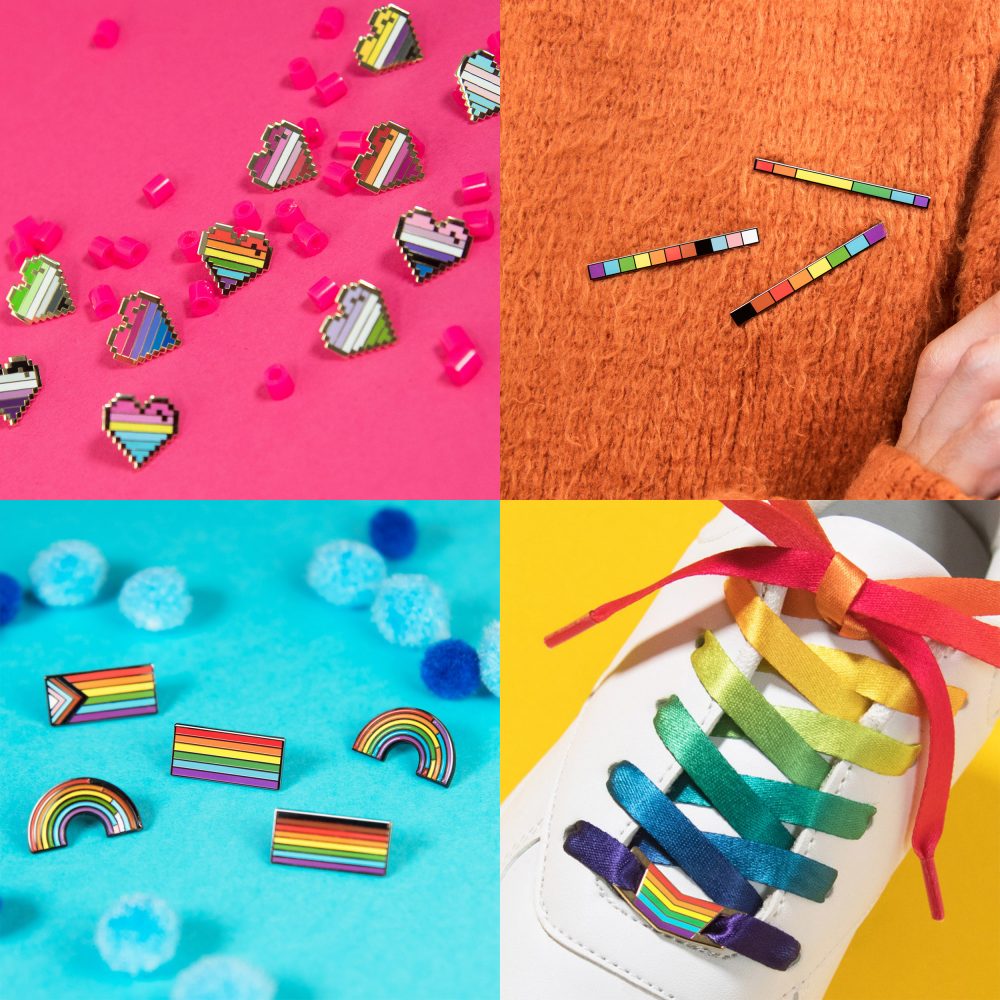 What are you most proud of?
I couldn't believe this happened — but my pins were featured in Netflix's "Sex Education" Season 3 as part of a main character's outfit! Non-plot spoiler: if you've watched it, you might recall a short scene where Ola Nyman was admonished for wearing a LGBTQ+ pin to school — that was my Progress Flag Enamel Pin that the production team requested to use! It was crazy seeing my pin on TV!
What does your work mean to you?
We sometimes forget that not everyone is lucky enough to be able to safely showcase pride in an outwardly fashion, and I'm reminded of this whenever I receive messages of appreciation for my subtle, minimalist pride designs. Behind every order is an unfolding story — perhaps of coming out, or an ally's gift of love, or a defiant display of pride. For my items to become part of these stories is an honour I deeply treasure.
What have you learned about yourself though the artistic process?
As someone who had struggled for a long, long time with coming out and being comfortable publicly identifying as gay, being able to now run a queer-focused design brand is something my younger self would never have imagined myself doing. I'm so glad that I've somehow found a way to merge my design-self with my queerness, and to be able to grow a creative outlet that results in more rainbows and flags being worn all over the world. What more could I ask for!
Follow him on Instagram and Facebook (@pinprick.shop) and buy his pride merchandise on his website and Etsy shop!