Co-Written by Judah C (They/Them) and Maya Parra (She/Her)
---
If you are bisexual, more often than not, you have struggled in the world of dating, whether on bisexual dating apps or in the everyday world. People are quick to make assumptions about a bi person's romantic relationships, leaning into stereotypes that have been popularized on screen. Bisexuals are, to some non-bisexuals, simultaneously the man-eaters and the womanizers, promiscuous and dirty. This is what the Bi Resource Center calls "bi+ antagonism" and so much of it is reinforced by what we see in the media. All bisexuals, no matter their promiscuity, are looking for relationships with supportive partners. Even mainstream media is slowly warming up to the idea of bi people and bi people being in healthy loving relationships. Today, we aim to show you that progression in these six TV shows which feature bi people. 
1. "Sex and the City" (HBO, 1998-2004)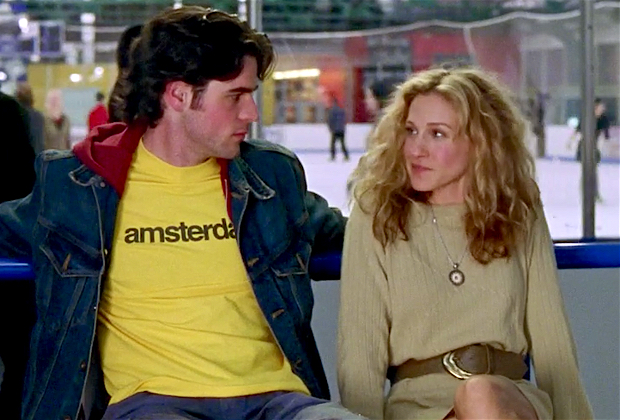 In the very popular show "Sex and the City," a bisexual character is introduced when the main character, Carrie Bradshaw, dates a cute younger guy, Sean, who happens to be bi. While Sean seems confident and sure of his sexuality, Carrie seems to doubt his validity as she discusses with her friends that bisexuality "doesn't actually exist." The biphobia continues as her friends agree, with one of them going as far as calling bi people "greedy double-dippers." Carrie then goes on to give bisexuality a "try" and kisses a girl in a game of spin-the-bottle with Sean's queer friends, but ultimately decides it's not for her and consequently breaks up with Sean. 
2. "A Shot of Love with Tila Tequila" (MTV, 2007-2008)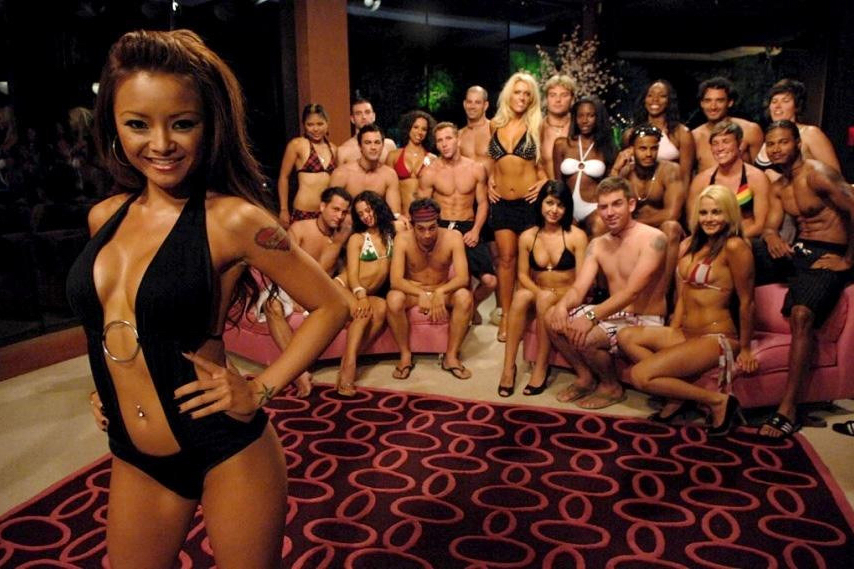 In the early 2000s, MTV came out with what has been deemed "the first" bisexual reality TV show, called "A Shot at Love with Tila Tequila." The premise of the show was simple: a bisexual woman seeking her match out of a contestant pool made up of both straight, cis men and lesbian, cis women. Unfortunately, Tila Tequila was a controversial figure at the time. She gave off the illusion to the cisheteronormative world that bi people were only ever partiers and straight people looking for attention; moreover, Tila Tequila only ended up with the men on the show despite having more chemistry with her sapphic counterparts. The show also made it seem as if a bisexual's only options were "cis, straight men" and "cis, lesbian women" when tools such as the "Klein Sexual Orientation Grid" show us that sexuality isn't exactly so straightforward. 
3. "Glee" (FOX, 2009-2015)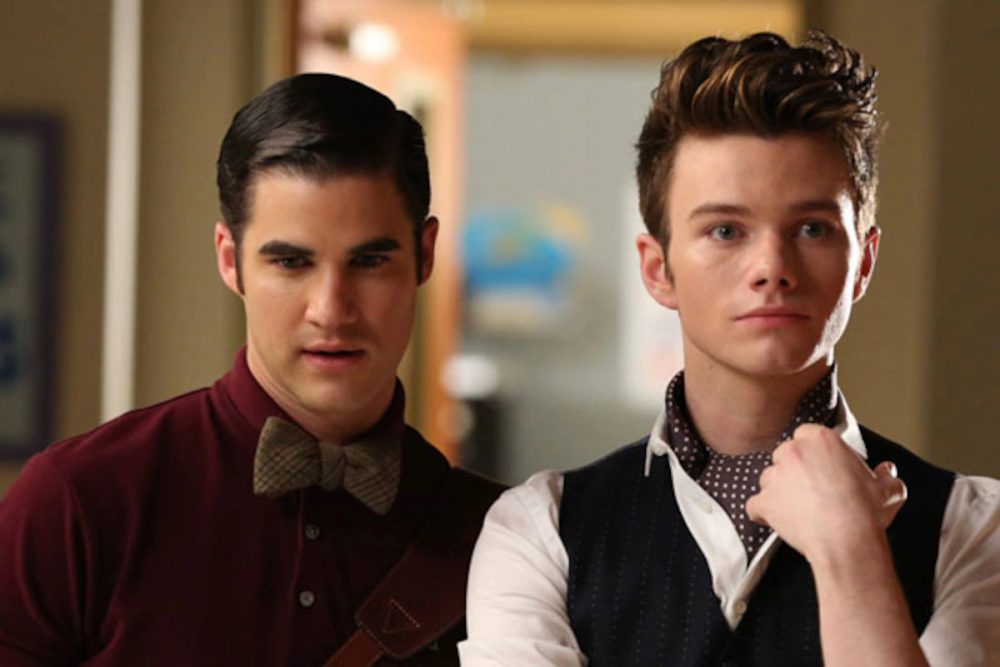 While many know "Glee" as a progressive show, — given that it highlighted not one but two queer couples along with several queer characters — its view towards bisexuality was quite harmful. In an episode when Blaine, a gay character, thought he might be bisexual, his friend Kurt, the other gay character, was not very supportive and dismissed bisexuality as something guys say when they aren't ready to embrace being solely attracted to men. In a future episode, the lesbian character Santana meets another lesbian, Dani, who flirts by saying that instead of dating bisexuals like she has in the past, Santana needs a "100% sapphic goddess" which serves as a jab at the bisexual community. 
4. "The Owl House" (Disney, 2020-2022)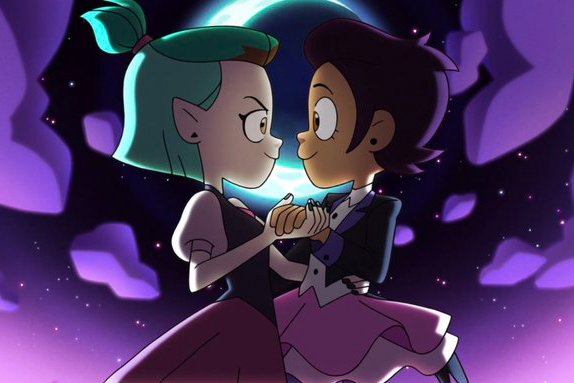 When "The Owl House" first aired, the main character, Luz, appeared to show attraction to men as she would fawn over male fictional characters. However, as the show progressed, a romance began developing with her classmate Amity, someone she had previously been near enemies with. Their relationship then progressed to a friendship as Amity began showing affection towards Luz. The two are now dating and have become a pair of sapphic witches ready to take on whatever challenge is presented to them. Even though "The Owl House" is a kids' show, the beautiful representation of bisexuals (and nonbinary people) is so heartfelt that many older audiences still find themselves enjoying the show. 
5. Season 7 of "The Bachelorette: Australia" (Network 10, 2021)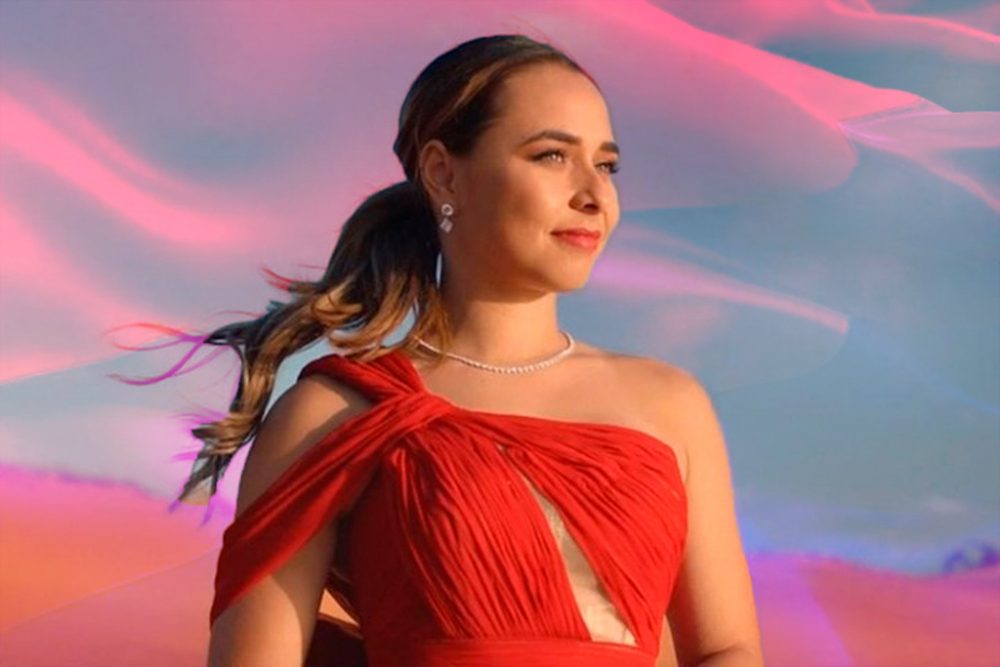 "The Bachelor"/"The Bachelorette" and any variation of their spinoffs have prominently featured cis, straight people (which makes sense since their primary audience is the same demographic). However, in 2021, Australia's version of "The Bachelorette" featured its first proudly-out bisexual: an Indigenous woman named Brooke Blurton. Blurton made headlines as both men and women were set to become her suitors on the show; audiences were shocked that the show was opening up its definitions of romance and love. Nonetheless, people were excited that "The Bachelorette" was shaking up its typical formula, and we got to see a bisexual Bachelorette in love, something that seemed only possible in explicitly queer fiction. 
6. "Heartstopper" (Netflix, 2022)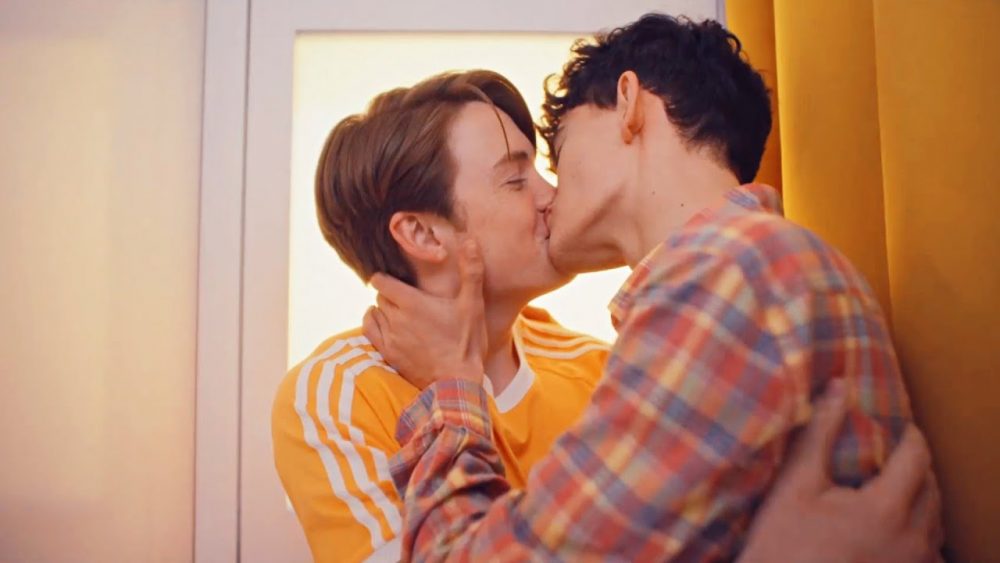 Based on a webcomic series, "Heartstopper" depicts a journey toward figuring out your sexuality and falling in love. One of the main characters, Nick Nelson, once thought himself to be straight until he began falling for his friend Charlie, who is one of the very few students at his all-boys school who are "out" as queer. The show makes for good bisexual representation; it accurately highlights both the struggles of finding yourself and the sweetness of young love. Nick's other queer friends become supportive of him, and while Charlie's friends may be doubtful of Nick at first, it is more out of protectiveness of Charlie than it is of doubting Nick's validity as a queer person. Overall, the show is quite wholesome and many love its accurate representation of queer people. 
Bisexual people have come a long way on TV and these six shows that are the cornerstones of bisexual representation on the screen. Bisexual people don't just want to be mentioned in media; they want to be seen and validated as well. Representation has an influential power over its audiences, and it's awesome that TV is straying away from harmful bisexual stereotypes. Bi.org has its own lists of bisexual characters and bisexual shows across TV and film, which everyone should check out!
---
Credits:
Authors: Judah C (They/Them), Maya Parra (She/Her)
Copy Editors: Bellze (They/Xey), Bella (She/They)
This article was written in collaboration with the team at HER.