Photo by Nathanaìl Evan Linardìs
---
Queer Next Up is a series originally posted to our Instagram. We feature smaller queer artists who we think deserve your love, support, and dedication.
Nathanaìl Evan Linardìs (he/him) is a transgender artist based in Athens, Greece. His work is primarily self-reflective and includes painting, music and poetry.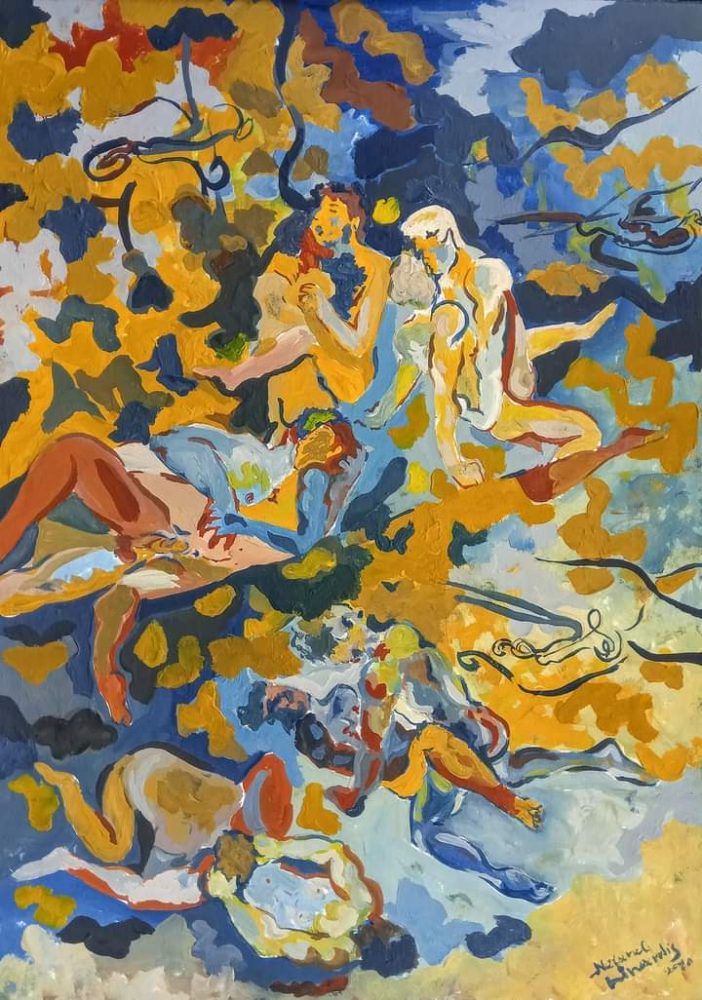 What is your earliest memory of wanting to be an artist?
I have been very serious about painting, singing and playing music in general since I was a toddler. I would sing and pretend to play several musical instruments, but my thoughts were more detail oriented when I was struggling with my painting. I remember being in kindergarten and trying to figure out how photorealistic paintings are actually made. I can recall all of my thinking process from that time along with my goals.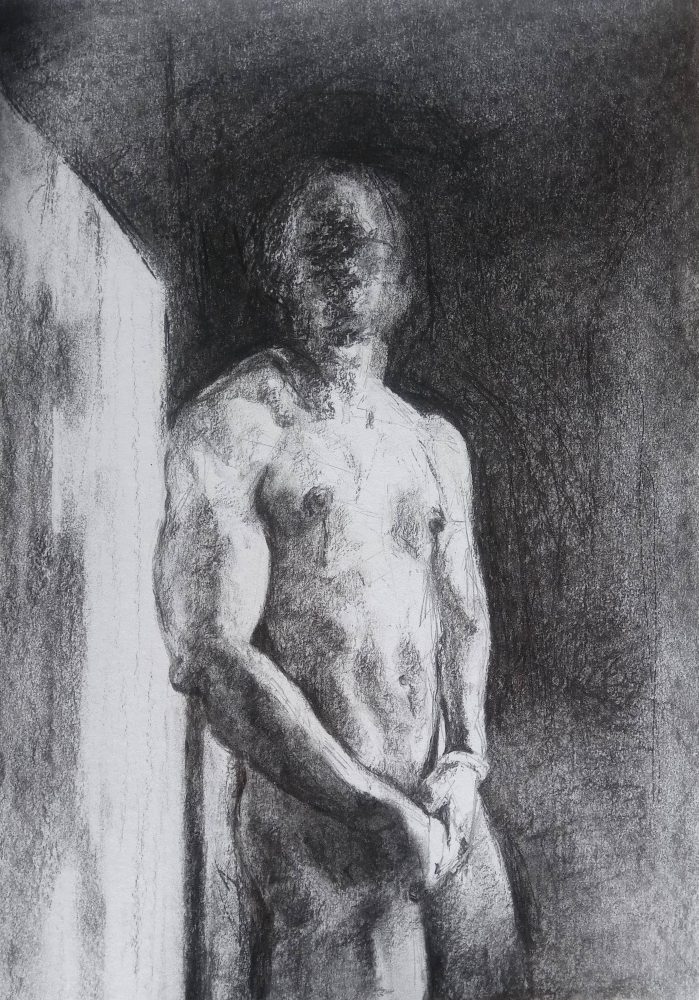 What are you most proud of?
I'm mostly proud of being healthy.. There are some experiences in life that could make anyone wonder if there is a way for someone to mentally recover and continue life without suffering endlessly. I'm proud that I got myself out of some profound situations and for turning my life and mind around.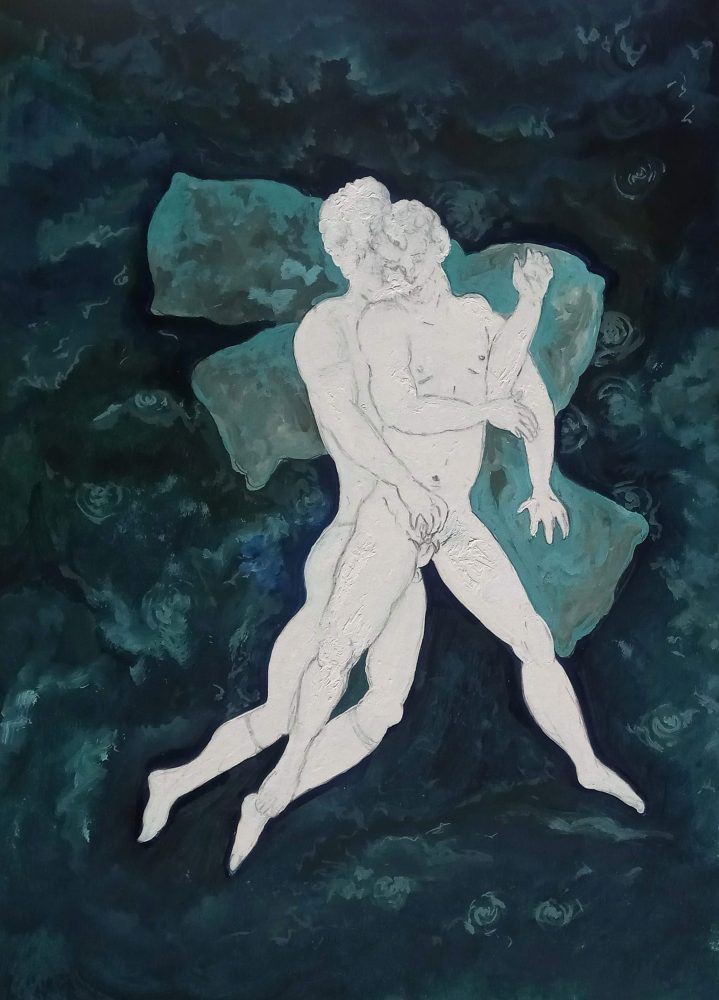 What advice would you give to your younger self?
To be honest I tend to talk a lot to my younger selves and believe it or not, the messages that I've been sending them, were already received back then. Consider this as a time traveler who doesn't need to physically go back; after all time doesn't exist from another point of view. I can't advise myself to do something different in the past, as this would mean to dismiss the feelings and needs of that time.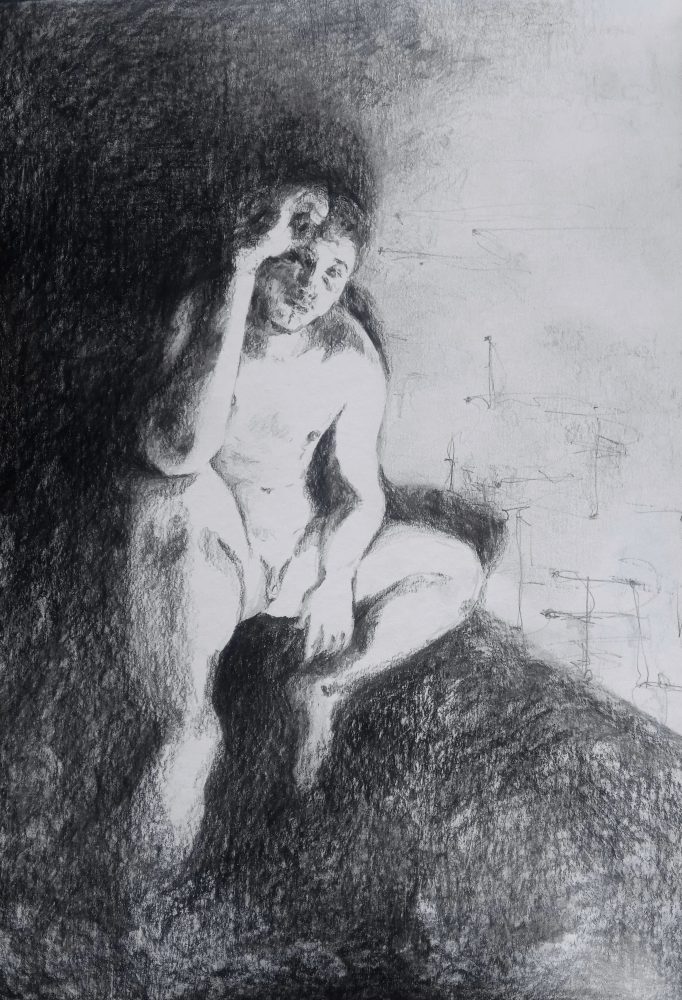 What does your work mean to you?
I've been questioning what my art means to me for a couple of years now, even though I am not very intense about it. In the past I was identifying with my art and I could not separate or think of myself without my creations. My experiences in university along with my gender transition journey have changed this. In a way, the canvases and papers were embodying my truth back then, but now I am my truth.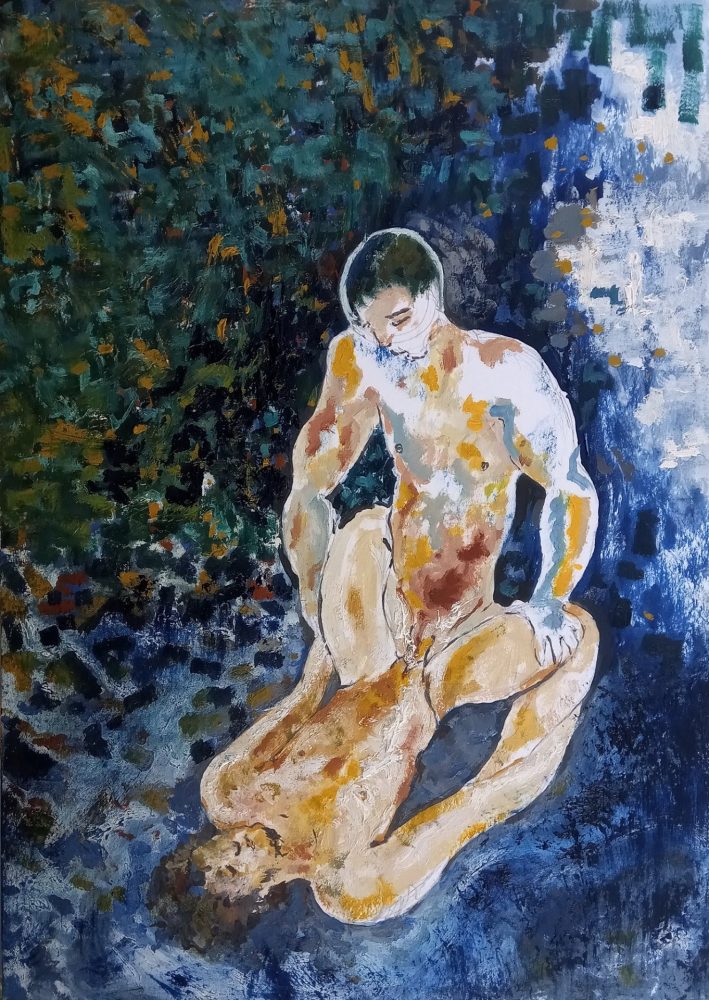 Why do you create art?
Creation was always flowing through me. Singing melodies that were coming to me was just like breathing. Leaning over a piece of paper and making all these marks on its surface was a way of self reflection. I loved communicating my feelings through paintings and poems, I loved giving tons of them to those I loved or even to those that used to give me a hard time. It became my way of socializing, engaging and connecting with people. Of course I wanted to meet other artists and create art together, but it didn't really happen as expected. As an adult things have changed. I still create music and poetry because I need to get something out of me. Painting became emotionally uneasy and it's hard to find my place in the art world. It makes me question the purpose of my work as I feel that the most important parts haven't been embraced or understood by others yet.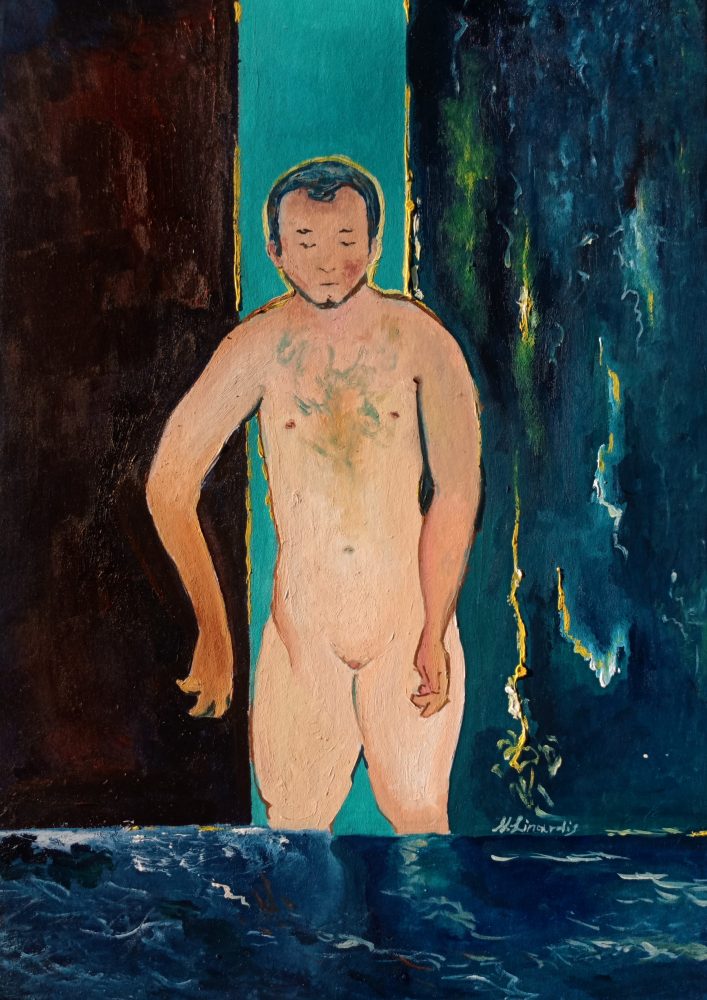 What have you learned about yourself though the artistic process?
Through my artistic process I'm discovering my strengths and weaknesses. I've learned what comes easily to me and what requires more patience, how my focus and discipline can be very diverse, what makes me feel heard and what makes me feel invisible. It definitely reveals a lot of things about the mind-body connection and my connection to what we call the external world.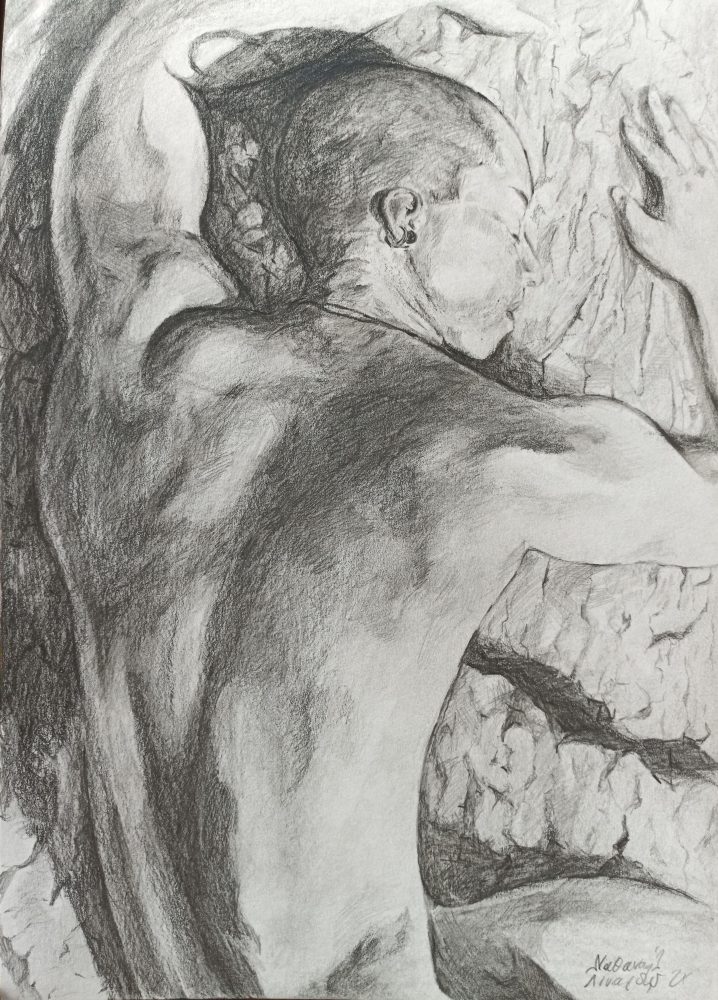 Can you give us a sneak peek of what's to come?
I would like to focus on how unpredictable things can be for my art right now. There are numerous projects always going on, from music to painting and writing, but I'm dedicated to finding what is more important and from what the ones around me could actually benefit from. I don't know which path I will choose and that's pretty fascinating.
Follow him on Instagram (@linardis.nathanail) and TikTok (@nate.evan) and check out his website along with his Linktree with links to his art shop and Redbubble!