Photo by Jackson Harris/OutWrite and Izzy Taulli (guest)
---
This article was originally published to represent Yellow (Sunlight) in our Spring 2023 print issue "Color."
It is a beautiful thing, wanting nothing at all from someone you love because you live with mutual understanding beyond the primal need for physical touch, found in fleeting evenings doomed to end with someone closing the door without looking back. It is a beautiful thing, telling them that you love them over the phone while you're crying your eyes out because you don't know what to do now; then you're laughing until there's a moment you allow yourself to forget. I remember life before my queer friends, how it felt begging for someone I could see myself in just enough to spark a casual conversation built on genuine interest instead of twisting those unwilling into sharing hyperfixations created for those of us who know what it's like to have to fight for the ones you love.
Falling for your friends, the oldest cliche in the book, is that moment of silence after sharing a look that lingers for a moment too long. It makes the lines start to blur, then get harder to hold on. Queer friendship is like sunlight: burning, golden, bright. It has the power to make time stop, to reinvent the ordinary by embracing it with a willingness to exist. Seldom, however, is it written with the same care and candor as romantic partners of worlds past, despite its limitless potential. To change this, we must go back.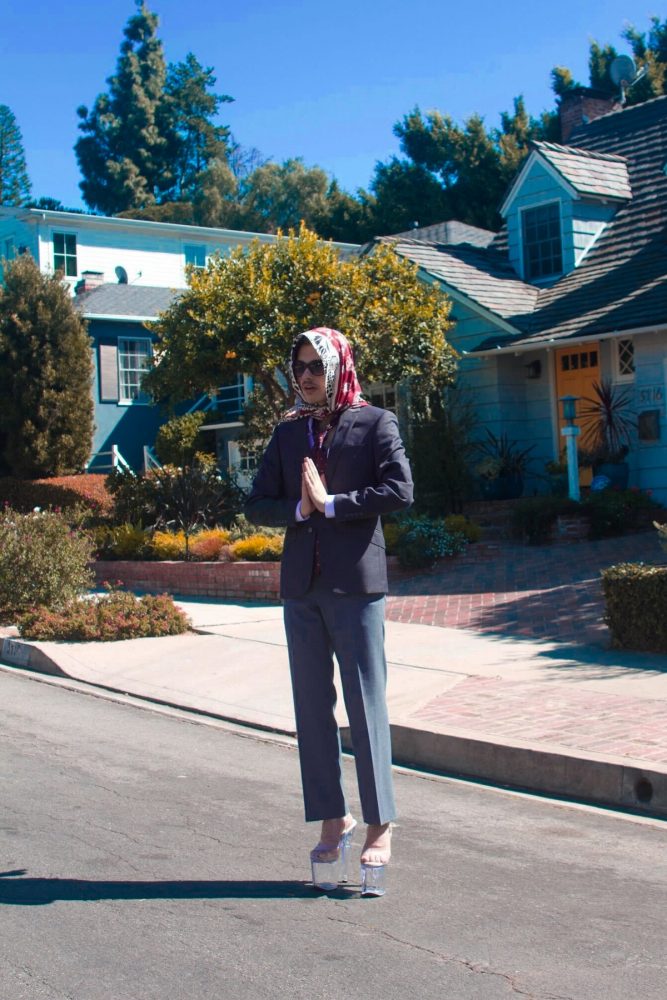 September 2021:
The boy I sit next to outside of my creative writing class — who I'll ponder from a distance until his poem gives me the chance to ask for an origin story — with a tendency for kindness in being supportive will be the recipient of a commemorative text I send a year later to celebrate us being best friends.
He doesn't know it yet, but we'll return to the garden that held us through our first conversation when I ask him where he has been my whole life across planned and random situations as we write breakup texts on Google documents, outlining every crush that has ever crushed us and discussing how our bodies were made by us but not for us. I'm going to learn how to say "I love you" in so many different ways and wake up with my eyes flooded by the rays of light that creep in through his bedroom window the morning after we wander through a sex parade, realizing queerness can be made and remade in our own image. Together, we will learn what it means to find peace in coexistence and, for the first time, the world will go still.
May 2022:
The girl I message one quarantine summer about "Solar Power," despite not really knowing each other, will show up to our first dinner with answers prepared about her favorite Taylor Swift albums to expand on something we share: a need for nuance in the newness, to bring life to stale narrative structures.
She doesn't know it yet, but we'll bring out a desire in each other to capture the fact that gender is a performance, creating an aesthetic in androgyny and chaos in the calmest of spaces. Posing as a girl in a suit and a boy in a dress is far from any kind of novel apex, but it paints an interesting picture of how our queerness intersects: free of the domestic and in a tradition of taking back the body. Together, we prove that truth is but a facet of every situation and reinvention is the only thing that is safe for one to expect. I find my partner in pictures and in developing the art of weekly practice, Tuesday dinners and Thursday lunches, until our love is so ingrained it becomes blood.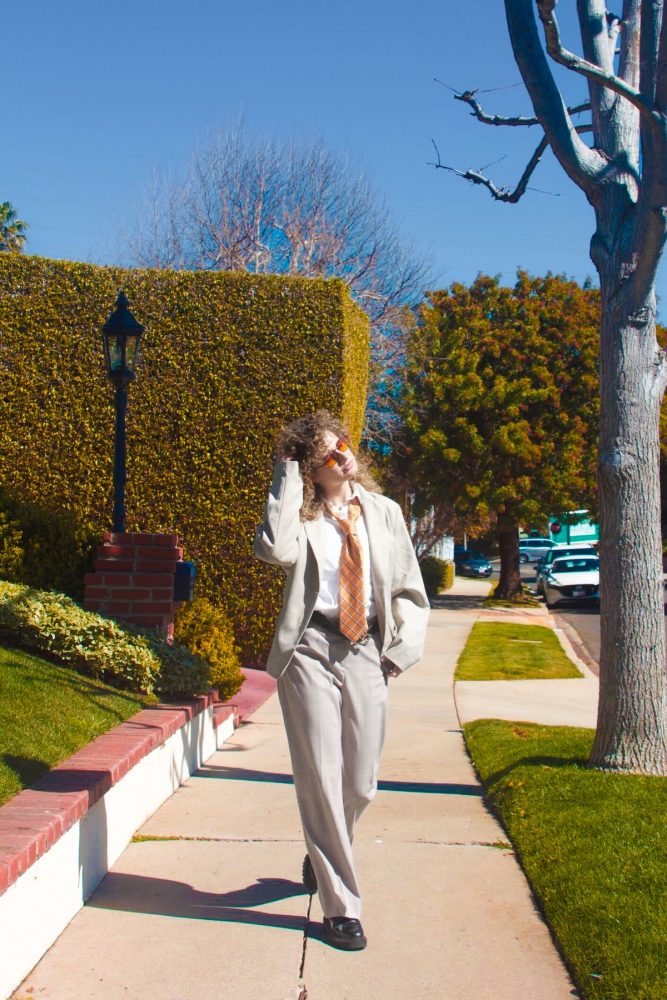 January 2023:
And then we'll go to a party, this girl, the boy, and I, and we'll dance to the music until we become the music. I'll think about everything I ever was, what I could become, and all the people I had to love and lose to get there. It won't be glamorous, — holding watered down drinks and thinking that a cow bag and jacket were the peak of fashion — but that one song we love will play, and with it will come this incredible feeling of inhibition lost. I will take a step outside of myself, look down, and see them all around me. I'm so happy that you found me.
---
Credits:
Author: Jackson Harris (He/Him)
Artist: Jackson Harris (He/Him), Izzy Taulli (guest), edited by Christopher Ikonomou (Xe/He)
Copy Editors: Zora Lam (She/Her), Min Kim (They/Them)