Illustration by Juniper Harwood
---
Queer Next Up is a series originally posted to our Instagram. We feature smaller queer artists who we think deserve your love, support, and dedication.
juniper harwood (xe/it) is a neuroqueer digital and textile artist, and beginner jewelry maker! Xyr art has a lot of nostalgic and colorful themes, and a focus on making things that are fun to look at and touch. Its work is informed by experiences of childhood trauma, rebirth and connection.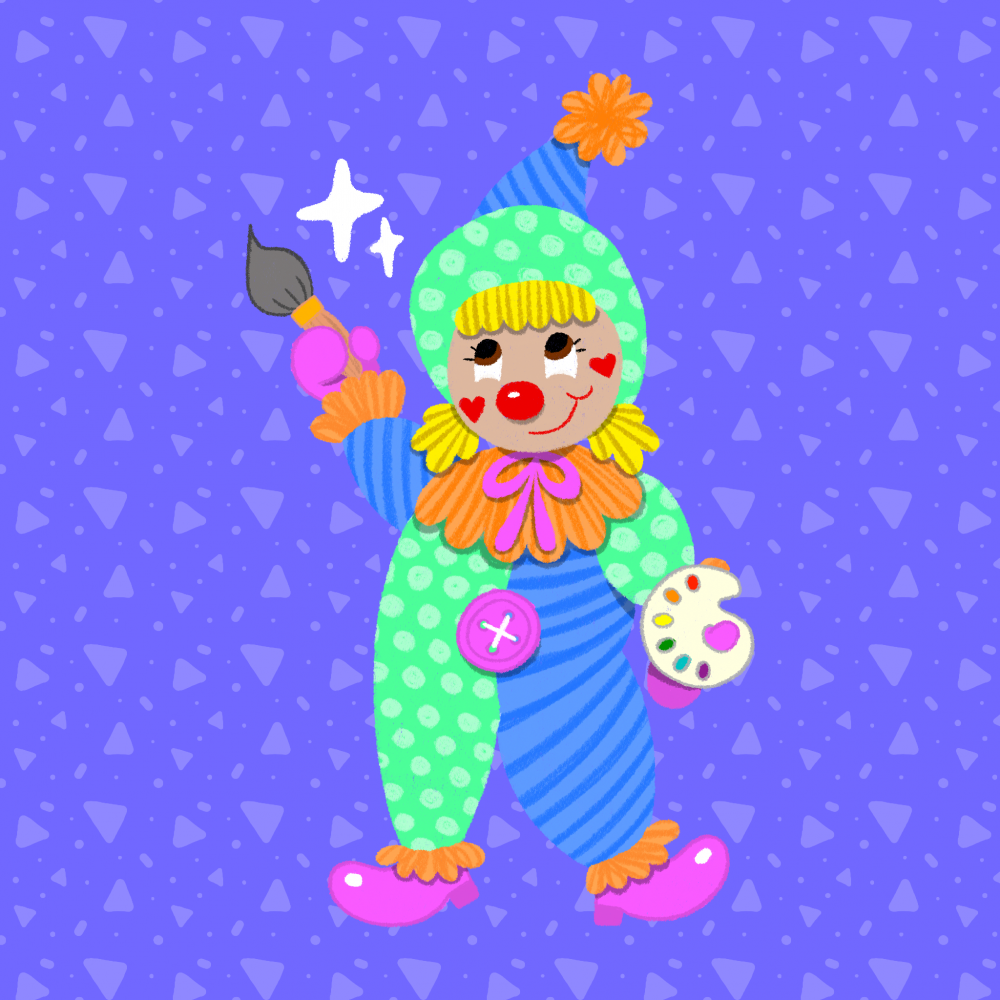 What is your earliest memory of wanting to be an artist?
I was lucky to grow up with a deep love and appreciation for theatre and filmmaking, and I remember it really clicking for me in elementary school that so many people genuinely made a living off art. And people wanted to see their art, too! The thought was like magic to me, and it still is.
What have you learned about yourself though the artistic process?
I have much more patience with myself than I previously thought! It's taken me years to feel like I've gotten my stride down with digital art, and in the past, I would've gotten discouraged quickly. The last couple years have made me feel so desperate to make as much art as possible, and learning along the way has become a part of that process instead of a roadblock.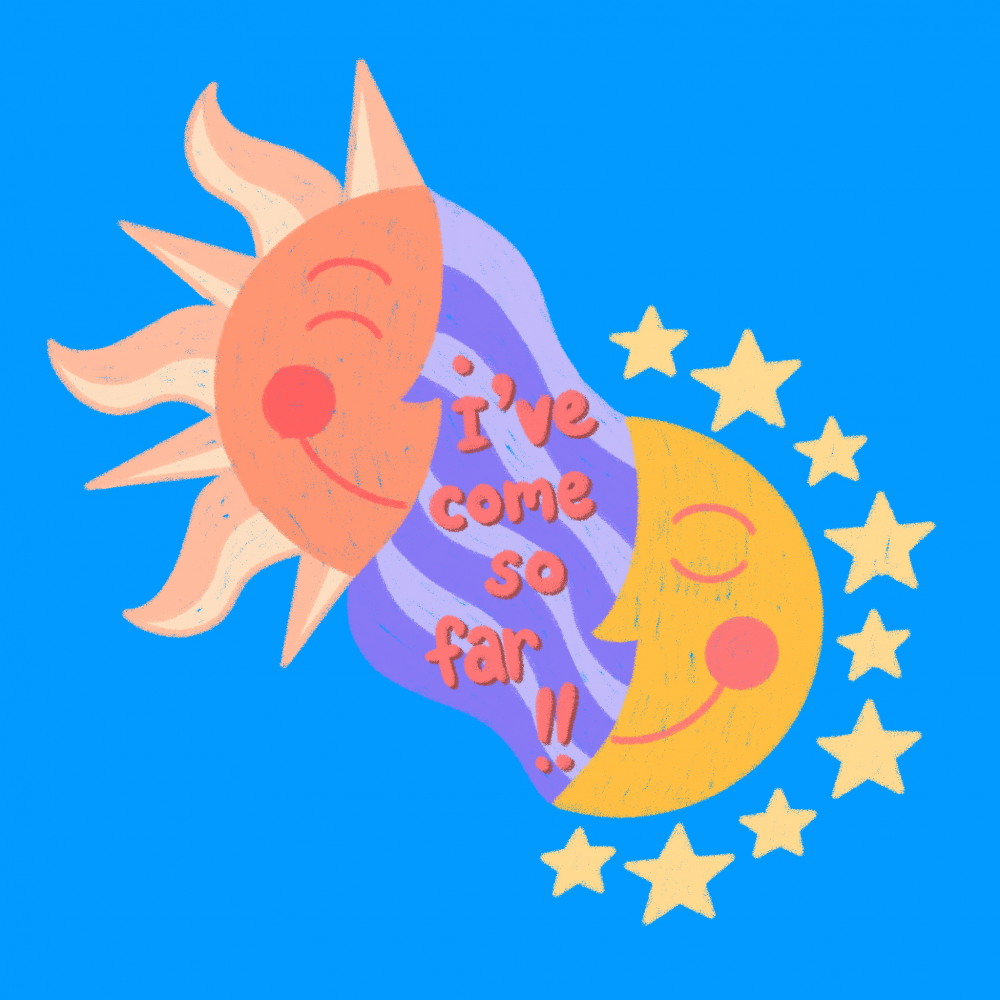 What does your work mean to you?
It's reconnecting with a part of myself that I thought I would have to push aside in order to be successful. Any attempts for me to go into the woodwork have been a total failure. I'm truly only happy when I can embrace everything I am, and my art is the way I channel that journey. It's almost a form of documenting what I'm going through as I learn to tap into my emotions.
Why do you create art?
Growing up in theatre spaces, you learn quickly that one of the biggest rules of writing musicals is to insert songs where speaking just wouldn't cut it. Characters can't contain their emotion in steady language and have to do something bigger with it. That's how I feel when I go to make something new. Talking about how I'm feeling won't do the emotion justice.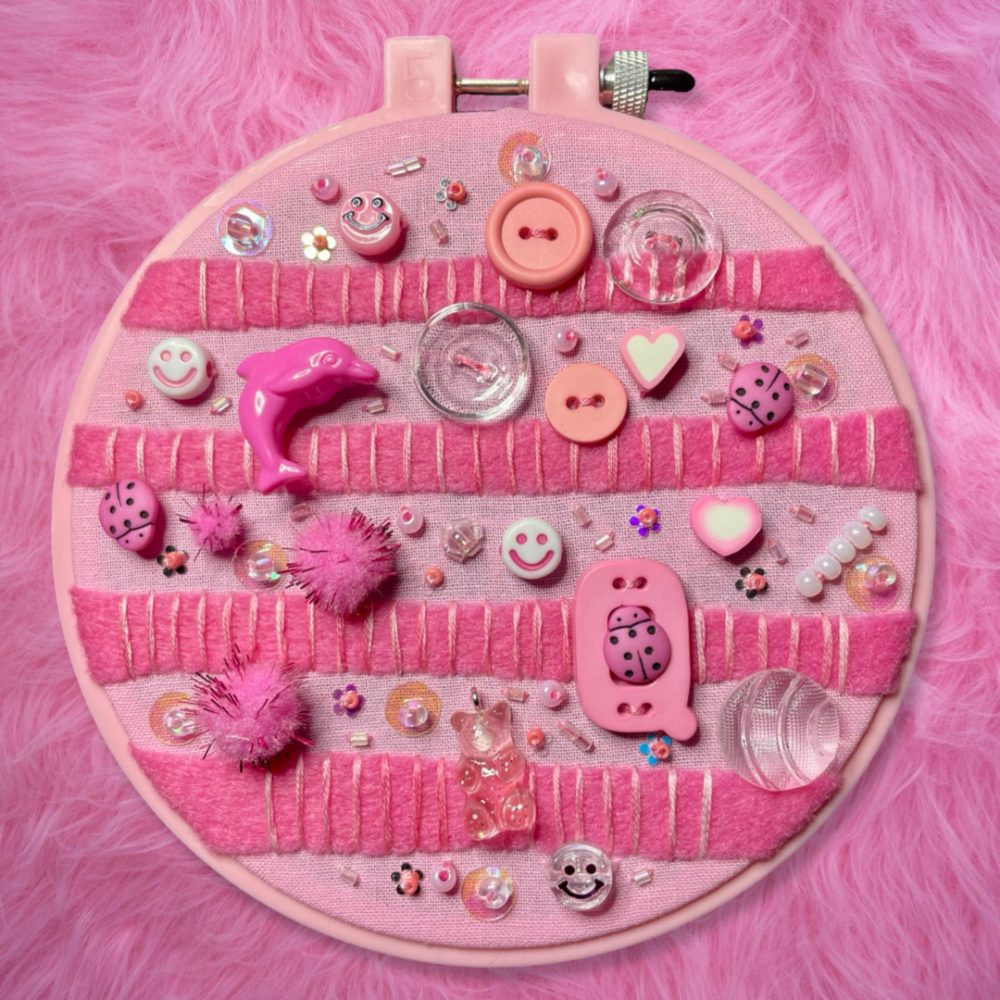 What advice would you give to your younger self?
I wish I could tell her not to discredit herself. I was discouraged by my parents about pursuing arts as a career, and I put it aside for a long time. It started to bum me out to draw or write. I feel like I'm still catching up on making things now as an adult! And I think that's part of why my work feels childlike sometimes. The eight-year-old in me still has so much to put out into the world!
Can you give us a sneak peek of what's to come?
I have some lofty goals for 2023 so far, including finding venues to sell my wares in-person, a clothing campaign, and releasing more sticker sheets!
Follow xem on Instagram (@howdyitsjunebug), visit xyr shop, receive monthly rewards on Ko-Fi, and read its writing on Medium.