Photo by Annelle Staal
---
Queer Next Up is a series originally posted to our Instagram. We feature smaller queer artists who we think deserve your love, support, and dedication.
Annelle Staal (they/them) is a compellingly honest songwriter and storyteller. A pioneer in the world of virtual performance and a visionary in their artistry, Annelle's sound varies from blue-eyed soul to organic acoustic pop and nostalgic 80s inspired sounds.
What is your earliest memory of wanting to be an artist?
When I was a kid, I used to write a poem every night before I went to bed. Even at a young age, I was easily overwhelmed by the night sky, inspired by other people's laughter and obsessed with telling stories. When I took one of my poems to the piano for the first time, a thrill washed over me and I thought–"I'm a songwriter." When I learned I could capture the whimsy I felt looking at the stars, make someone laugh or capture stories through music, I knew I could do nothing else.
What advice would you give to your younger self?
Life is not as serious as it's made out to be. Dance, laugh, be goofy.
What have you learned about yourself though the artistic process?
I have learned I simply cannot care what other people think of me when I write music. If I want to create art from my heart, I have to let go of the judgements of others. I have set myself free in the name of the artistic process in many ways, even in finding myself and exploring my gender identity. I want how I express myself to be unlimited, boundless and organic.
Why do you create art?
When I release a song, I give it to others. When we find songs that resonate with us, we think of them as "ours." The music I write and the art I create is just mine for a moment, and then it becomes something that is open to interpretation; something that is alive in the hearts of others in new, unique ways.
Music heals us, moves our bodies, and helps our souls communicate with ourselves and others. Music walks us through our emotions like a gentle guide, and to be a part of that process is magical to me.
What are you most proud of?
My community. I am so proud to feel connected to so many kind souls around the world, making music for them is my life's greatest joy. I'm also very proud of the creative work I've put into bringing my music to life. I am passionate about creative direction and I love the stories I've been able to tell through song, visuals and live comedy.
Can you give us a sneak peek of what's to come?
My debut full length album is nearly here, and I am incredibly excited. Though, I've been known to keep secrets, and that's not all I have planned for this year. Expect lots of new music from me soon.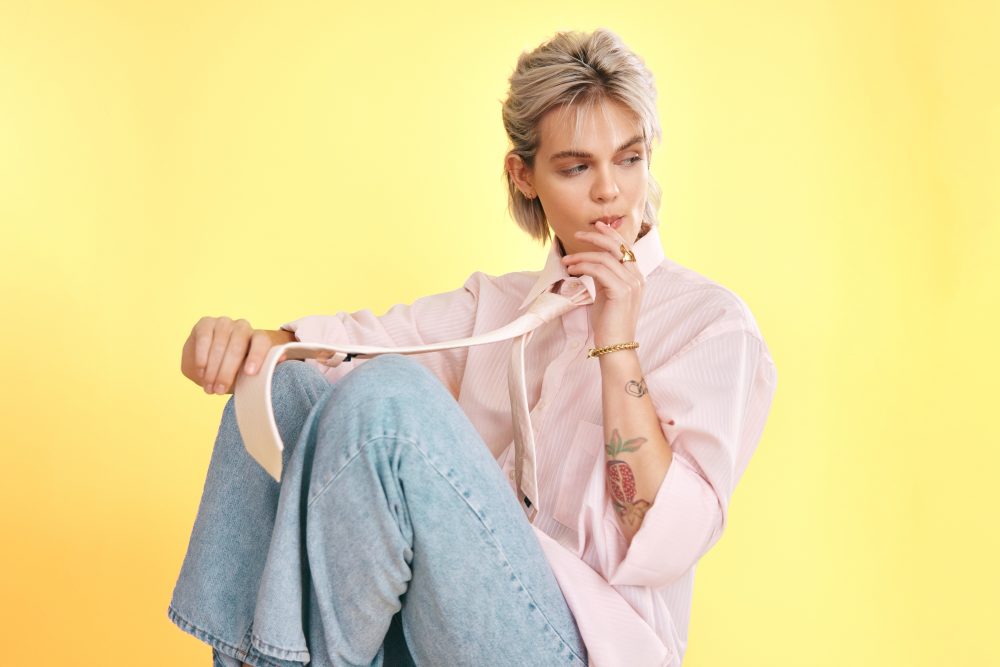 Follow them on Instagram and Twitter (@annellestaal), listen to their music on Spotify, subscribe to their YouTube channel, check them out on Twitch (@annelle)!