Still via Amazon Prime
---
Amazon's new TV series shows that transgender storylines don't have to revolve around prostitution or CSI body bags.
If you're looking for positive queer representation on television, it's time to turn off the cable and go to your on-demand streaming service. First, Netflix released the sharp, yet charismatic Orange is the New Black in 2013, which weaves beautiful, heart-felt, and laugh-out-loud stories centered on women typically placed on the fringes of television: butch women, bisexuals, lesbians, and transgender women of color. Now Amazon Prime has released all the episodes of its original series, Transparent, and it is your imperative as an informed queer critic of media to watch it.
The Pfeffermans are not your typical privileged Jewish family living in LA. Yes, they buy coleslaw from Canter's, but what distinguishes them is that their father, Mort, is now their "moppa" Maura. ("Moppa" is a combination of the words "Mom" and "Poppa" and it is what Maura wants her kids to call her now.) Ali, Sarah, and Josh are the "grown-up," self-entitled kids facing their own respective existential crises; the birth of a new mother forces them to question their own direction in life.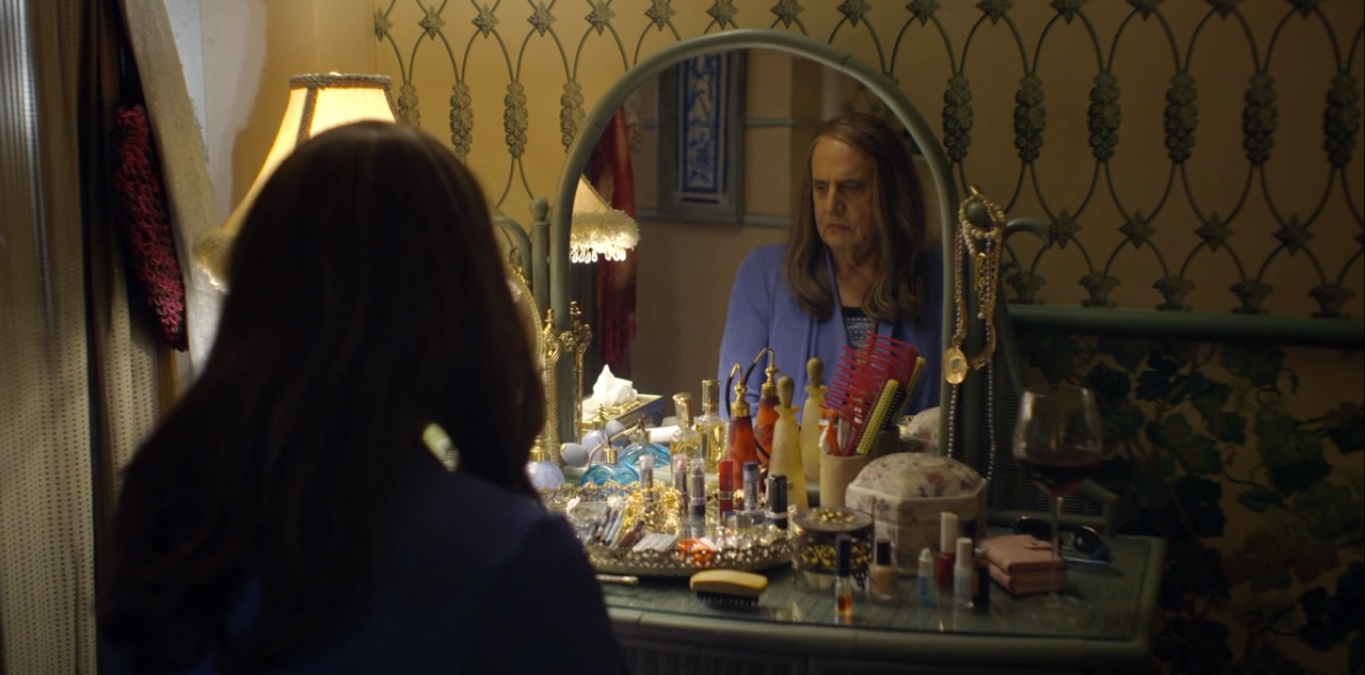 Maura is a retired and divorced poli-sci professor played by the cis-gender actor Jeffrey Tambor (of Arrested Development fame.). As much as I hate the idea of white, male cis-gender actors donning drag and then receiving accolades for their portrayal of trans women (I'm looking at you, Jared Leto and Lee Pace)
"Tambor's performance could have easily been offensive, but rather, it shows that gender truly transcends physical embodiment"
Tambor truly does the role justice. In this case, the casting of a cis-gender actor to play the role makes sense because Maura makes the decision to transition at the beginning of the show. Her femininity is subtle and dignified, she lovingly kisses her kids on the cheek, or she caresses Sarah's feet when they're relaxing at the pool. Tambor's performance could have easily been offensive, but rather, it shows that gender truly transcends physical embodiment. When I watch the show, I do not see an old Jewish guy in a wig; I see a woman who has figuratively and literally let her hair down and is reveling in the sweet freedom of it.
Since she is the late-in-life transitioner, she isn't afforded the privilege of being able to completely pass as a woman. When Maura and two younger trans women, Shay and Divina, are having lunch together, a business man who happens to have been Maura's former colleague approaches them. He hits on the blonde, beautiful Shay, but upon recognizing Maura as Mort, bursts into uncontrollable laughter. "Jesus Christ Morty, you've got to help me out!" he exclaims, stupefied by what he's seeing.
Transparent doesn't represent every transgender person (as the trans activist Jen Richards puts it) but the presence of this TV show is a reflection of how our culture is starting to accept more complex and nuanced narratives of the transgender experience. One of the most poignant scenes is when Maura comes out to her daughter Sarah. Sarah asks, "Does this mean you're going to be dressing up like a woman?" Maura calmly replies "No sweetie, my whole life I've been dressing up like a man."
Read New Yorker TV critic Emily Nussbaum's take on Transparent here, Huffington Post's Erin Whitney and Lauren Duca's commentary here, and an LA Times interview with Jeffrey Tambor here.